Montgomery County, TN – The Montgomery County Sheriff's Office has released a photo of escaped juvenile Ryan Santos. Santos escaped from transport yesterday, October 16th and is currently evading law enforcement officers.
Santos, a Hispanic male with a ponytail wearing three pairs of shorts and a multi-colored shirt.
The charges he now faces include aggravated burglary, possession of a weapon, six counts of reckless endangerment, aggravated assault and escape.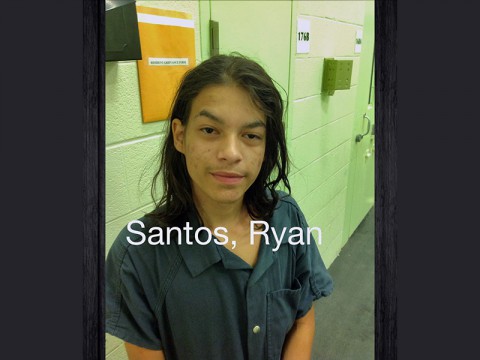 Santos is also being charged in connection of a drive-by shooting that occurred Monday on Northridge Drive.
MCSO does not normally release information regarding juvenile offenders, however, due to the serious nature of his crime, the juvenile court has approved the release of this information.
At the time of this release, investigators are following a lead that Santos may have gotten a ride out of Montgomery County.