The 45th Weapons of Mass Destruction Civil-Support Team, ever vigilant, always ready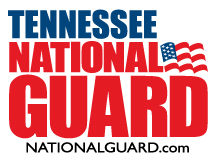 Nashville, TN – Headquartered in Middle Tennessee resides a unique National Guard unit consisting of 22 Soldiers and Airmen prepared to place their lives on the line during times of unprecedented civil emergencies.
The 45th Weapons of Mass Destruction- Civil Support Team (WMD-CST) was qualified as "mission ready" by the Department of Defense in 2003, and is tasked to support civilian authorities when a chemical, biological, radiological, nuclear (CBRN) or natural disaster incident occurs in Tennessee or throughout the nation.
The 45th WMD-CST is one of over 50 similar Guard units nationwide trained to respond within minutes to highly dangerous incidents and assist in mitigating the loss of life and destruction of property.
WMD-CST units are funded by the Department of Defense and unique to the National Guard. A key aspect of their mission is the ability to bring sophisticated detection equipment and interoperable communication systems to an incident site while delivering critical assessments for emergency and law enforcement personnel during various phases of a local, regional or national CBRN response.
The 45th WMD-CST is constantly in a real-world operational mode while also training for various scenarios to maintain their essential state of readiness.
"While working with civilian partners, we bring robust HAZMAT expertise, communications support, and medical assistance to an event," said Lt. Col. Jeff Brown, Commander of the 45th WMD-CST. "All team members are full-time Tennessee National Guard personnel from both the Army and the Air Force, and receive hundreds of hours of training per year. Tennesseans should be very proud of the 45th, for it is recognized as one of the top teams in the nation."