Clarksville, TN – Are you looking to have a few affordable, professional family photos done! If so come to Portraits for Prevention this Saturday, October 25th from 12:00pm-5:00pm at the Clarksville Customs House and Museum!
For a donation, professional photographers will be available to take portraits of families as well as survivors and their families. We will have hair and makeup artists available and as well. The Donations will be going to benefit the Unite for Her Foundation!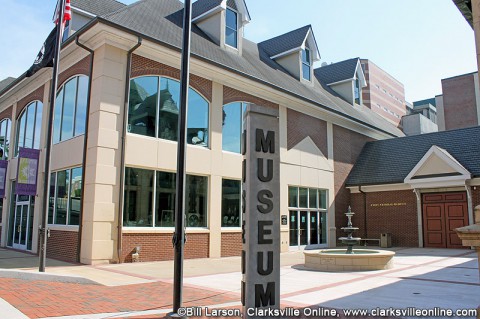 A picture can say a thousand words, often times those battling cancer are at a loss for words. Portraits for Prevention is an opportunity for those struggling for words an opportunity to have a voice. Preventing Breast Cancer for the next generation is the motivation behind this event.
About the Unite for Her Foundation
When Unite for HER founder Sue Weldon was diagnosed with breast cancer in 2004, she began searching for information on therapies that would complement the medical treatments she was receiving.
What she discovered was a lack of easily accessible resources on topics like nutrition, acupuncture, massage, yoga, counseling and other ways for breast cancer patients to enhance their wellness and care for their emotional, spiritual and physical needs.
Since its establishment as a nonprofit organization in 2009, Unite for HER's cornerstone has been to bridge that gap for breast cancer patients, focusing on wellness initiatives that will positively impact their health, as well as the health of all women and girls.
Our mission is to make a positive difference in the lives of women and girls by supporting and providing breast cancer and wellness programs that educate, empower and restore.