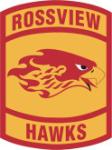 Hendersonville, TN – Rossview High School's soccer team saw its season come to an end, October 20th at Drake Creek Park's Field of Dreams, with a 6-2 loss to District 9-AAA champion Hendersonville High School.
The Lady Hawks (8-6-1) had trailed 3-0 at one point in the first half, but cut the deficit to 3-2 in the 50th minute on a goal by Kayla Grimes.
The two goals by Rossview were the most given up by Hendersonville since it gave up six goals versus Franklin High School on September 25th.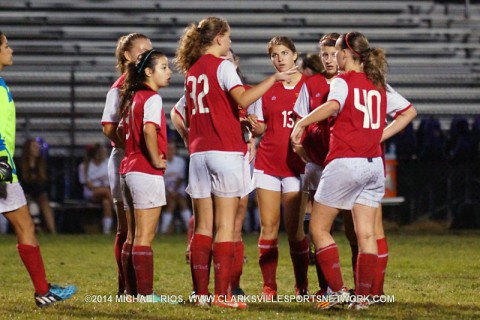 But the Lady Commandos (13-7-0) broke the game open with three goals in a span of less than four minutes to blow the match open 6-2.
"We came out and played strong to open the second half," first-year head coach Morgan Zigelsky said. "But then that got that one goal and I think we kind of fell apart.
"I don't know if it was in their head or if they just beat themselves up, but we just kind of broke down and couldn't really fight back after that."
Haley Stevens would score the first of the three second-half goals for Hendersonville, coming in the 58th minute, followed by a goal from Claire Almaraz less than 60 seconds late and a final goal from Brooke Long in the 61st minute.
"We had girls that played hard the whole 80 minutes," Zigelsky said. "But together as a team, we kind of fell apart."
Overall, Hendersonville outshot Rossview 17-10 and 12-6 in shots on goal, while both teams finished with four corner kicks.
In the first half, the two teams were still deadlocked 0-0 as they reached the 20 minute mark, but Rossview ran into a tough break with Hendersonville got a goal from Almaraz that just trickled over the goal line after Lady Hawks keeper Arianna Millan has caught up in traffic in from of the goal.
"Goals like that are so unfortunate and you can't do much about it," Zigelsky said. "I think it hit off the girls stomach and bounced in. You can't control things like that; it was just an unlucky goal."
Hendersonville would extend its lead to 2-0 in the 29th minute on a goal by Abrial Demonbruen, while Maddie Kimler made it 3-0 in the 33rd minute.
Rossview would get on the board in the 38th minute on a penalty kick by Madison Stephens, after Hendersonville was called for taking the Lady Hawks down in the box.
Hendersonville will now advance to play Clarksville High School at 7:00pm on October 22nd at Hilda J. Richardson Athletic Field in the Region 5-AAA finals after the Lady Wildcats defeated Beech High School 4-0 in the other Region 5-AAA semifinal matchup.