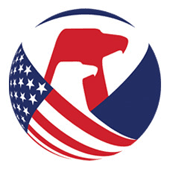 Washington, D.C. – The U.S. Consumer Product Safety Commission (CPSC) reports that Fiskars is recalling Fiska 32-Inch Bypass Lopper Shears because the handle can break when trying to cut branches causing a laceration hazard.
Consumers should stop using this product unless otherwise instructed. It is illegal to resell or attempt to resell a recalled consumer product.
Recall Summary
Name of Product: Fiska 32-Inch Bypass Lopper Shears
Hazard: The lopper handles can break when attempting to cut branches, posing a risk of serious injury and laceration.
Remedy: Replacement
Consumer Contact: Fiskars toll-free at 855.544.0151 anytime or visit Fiskars website at www2.fiskars.com and click on Product Notifications for more information.
Units: About 277,000 in the U.S. and 11,000 in Canada
Description: This recall involves Fiskars Titanium Bypass Lopper shears with model number 6954. The lopper shears have 32-inch dark orange steel handles and black rubber grips with a gray strip. Plastic gears connected to the pruning blades allow the consumers to open and close the pruning blades by moving the handles. FISKA is printed on one handle and product identification information, including model number 6954, is printed on a label on the opposite handle above the barcode.
Incidents/Injuries: The firm has received 11 reports of incidents involving lopper handles breaking, including reports of bruising and lacerations, some required stitches to the head and face.
Remedy: Consumers should immediately stop using the recalled lopper shears and contact Fiskars to receive a replacement lopper.
Sold exclusively at: Home Depot stores nationwide and online at www.HomeDepot.com from May 2011 through June 2014 for about $40.00
Distributor: Fiskars Brands Inc., of Madison, WI.
Manufactured in: China
The U.S. Consumer Product Safety Commission (CPSC) is still interested in receiving incident or injury reports that are either directly related to a product recall or involve a different hazard with the same product. Please tell us about your experience with the product on www.SaferProducts.gov
About The U.S. Consumer Product Safety Commission
The U.S. Consumer Product Safety Commission is charged with protecting the public from unreasonable risks of injury or death associated with the use of thousands of types of consumer products under the agency's jurisdiction. Deaths, injuries, and property damage from consumer product incidents cost the nation more than $1 trillion annually. CPSC is committed to protecting consumers and families from products that pose a fire, electrical, chemical or mechanical hazard.
CPSC's work to help ensure the safety of consumer products – such as toys, cribs, power tools, cigarette lighters and household chemicals -– contributed to a decline in the rate of deaths and injuries associated with consumer products over the past 40 years.
Federal law bars any person from selling products subject to a publicly-announced voluntary recall by a manufacturer or a mandatory recall ordered by the Commission.
To report a dangerous product or a product-related injury go online to www.SaferProducts.gov or call CPSC's Hotline at 800.638.2772 or teletypewriter at 301.595.7054 for the hearing impaired.