Austin Peay Sports Information

Clarksville, TN – Austin Peay State University's softball team will play four in-season tournaments, including their first home tourney since 2011, while totaling 29 home games to highlight its 2015 schedule.
"We're looking to compete a little bit better this year and I think our schedule shows that," Austin Peay coach Stephanie Paris said. "It's not going to hurt us to play great teams before we get into Ohio Valley Conference play, so we're looking at going to some tournament to play some high-caliber teams and getting tested a little bit early."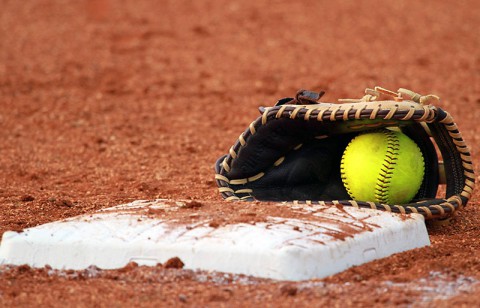 The Lady Govs will open their season at the Mississippi State University Bulldog Kickoff Classic (February 6th-8th) where they will face Mississippi Valley, St. Louis, Mississippi State and Middle Tennessee.
Austin Peay will follow by playing the first home games of 2015 at Cheryl Holt Field, February 14th, when it plays host to Miami (Ohio) for a doubleheader.
That twinbill will be the precursor to the Lady Govs' first home in-season tournament in four seasons, as they entertain IP Fort Wayne, South Dakota State, East Tennessee and Wright State in the Governors Classic (February 20th-22nd).
"We're excited about hosting a tournament," Paris said. "It will be a lot of work, but we're looking forward to having some quality teams come in for a home weekend early in the season."
A doubleheader versus Drake (February 26th) will close out the homestand before the Lady Govs go back on the road for their final two in-season tournaments.
On February 28th-March 1st, they will play at Winthrop University's tournament, where the Lady Govs face Winthrop, Maryland Eastern Shore, USC-Upstate and Coppin State; while at the  Indiana University tournament (March 6th-7th) they will play St. Louis and Indiana both days.
The Lady Govs will return home for a couple of home dates (March 9th doubleheader versus Cleveland State and a single game versus Southern Illinois on March 10th) before opening Ohio Valley Conference play with a three-game home series versus Eastern Illinois (March 14th-15th).
A single game versus Middle Tennessee (March 18th) will close the Lady Govs' second homestand before they head out to play nine of the next 11 games on the road, beginning with OVC doubleheaders at Tennessee State (March 21st) and Belmont (March 22nd).
A home, non-conference doubleheader versus Samford (March 25th) breaks up the road swing before the Lady Govs play a three-game OVC series at Tennessee Martin (March 28th-29th) and a non-conference twinbill at Northern Kentucky (April 1st).
Austin Peay returns to Clarksville for its season's longest home stretch of the year (nine games), with conference doubleheaders versus Eastern Kentucky (April 3rd) and Morehead State (April 4th), a non-conference doubleheader versus Evansville (April 8th) and a three-game series versus defending OVC tournament champions SIU Edwardsville (April 11th-12th).
The Lady Govs final road swing begins with a doubleheader April 18th, at Tennessee Tech, followed by two games at Jacksonville State (April 19th) before going to Murray State for a three-game set on April 25th-26th.
Austin Peay closes out the 2015 schedule at home with a three-game OVC series versus Southeast Missouri (May 2nd-3rd).
The OVC tournament will be held at the site of the regular-season champion May 6th-9th.
2015 APSU Lady Govs Softball Schedule
Date

Opponent

Location

Time/Result

Bulldog Kickoff Classic
2/6/2015
Mississippi Valley
Starkville, Miss.
10:00:00am
2/6/2015
Saint Louis
Starkville, Miss.
3:00:00pm
2/7/2015
Mississippi State
Starkville, Miss.
2:00:00pm
2/7/2015
Mississippi Valley
Starkville, Miss.
7:00:00pm
2/8/2015
Middle Tennessee
Starkville, Miss.
10:00:00am
2/14/2015
Miami (Ohio)

Clarksville, Tenn.

12:00:00pm
2/14/2015
Miami (Ohio)

Clarksville, Tenn.

2:00:00pm
Governors Classic
2/20/2015
IP Fort Wayne

Clarksville, Tenn.

10:00:00am
2/20/2015
South Dakota State IP Fort Wayne
Clarksville, Tenn.
12:30:00pm
2/20/2015
East Tennessee vs. South Dakota State
Clarksville, Tenn.
3:00:00pm
2/21/2015
East Tennessee

Clarksville, Tenn.

10:00:00am
2/21/2015
Wright State vs. South Dakota State
Clarksville, Tenn.
12:30:00pm
2/21/2015
Wright State vs. IP Fort Wayne
Clarksville, Tenn.
3:00:00pm
2/22/2015
South Dakota State

Clarksville, Tenn.

10:00:00am
2/22/2015
East Tennessee

Clarksville, Tenn.

12:30:00pm
2/22/2015
IP Fort Wayne vs. East Tennessee
Clarksville, Tenn.
3:00:00pm
2/26/2015
Drake

Clarksville, Tenn.

1:00:00pm
2/26/2015
Drake

Clarksville, Tenn.

3:00:00pm
Winthrop Tournament
2/28/2015
Maryland Eastern Shore
Rock Hill S.C.
10:00:00am
2/28/2015
USC-Upstate
Rock Hill S.C.
12:00:00pm
3/1/2015
Coppin State
Rock Hill S.C.
9:00:00am
3/1/2015
Winthrop
Rock Hill S.C.
11:00:00am
Indiana Classic
3/6/2015
Saint Louis
Bloomington, Ind.
11:00:00am
3/6/2015
Indiana
Bloomington, Ind.
1:30:00pm
3/7/2015
Saint Louis
Bloomington, Ind.
9:00:00am
3/7/2015
Indiana
Bloomington, Ind.
1:30:00pm
3/9/2015
Cleveland State

Clarksville, Tenn.

12:00:00pm
3/9/2015
Cleveland State

Clarksville, Tenn.

2:00:00pm
3/10/2015
Southern Illinois

Clarksville, Tenn.

2:00:00pm
3/14/2015
*
Eastern Illinois

Clarksville, Tenn.

12:00:00pm
3/14/2015
*
Eastern Illinois

Clarksville, Tenn.

2:00:00pm
3/15/2015
*
Eastern Illinois

Clarksville, Tenn.

12:00:00pm
3/18/2015
Middle Tennessee

Clarksville, Tenn.

3:00:00pm
3/21/2015
*
Tennessee State
Nashville, Tenn.
1:00:00pm
3/21/2015
*
Tennessee State
Nashville, Tenn.
3:00:00pm
3/22/2015
*
Belmont
Nashville, Tenn.
1:00:00pm
3/22/2015
*
Belmont
Nashville, Tenn.
3:00:00pm
3/25/2015
Samford

Clarksville, Tenn.

1:00:00pm
3/25/2015
Samford

Clarksville, Tenn.

3:00:00pm
3/28/2015
*
Tennessee Martin
Martin, Tenn.
1:00:00pm
3/28/2015
*
Tennessee Martin
Martin, Tenn.
3:00:00pm
3/29/2015
*
Tennessee Martin
Martin, Tenn.
1:00:00pm
4/1/2015
Northern Kentucky
Highland Heights, Ky.
1:00:00pm
4/1/2015
Northern Kentucky
Highland Heights, Ky.
3:00:00pm
4/3/2015
*
Eastern Kentucky

Clarksville, Tenn.

12:00:00pm
4/3/2015
*
Eastern Kentucky

Clarksville, Tenn.

2:00:00pm
4/4/2015
*
Morehead State

Clarksville, Tenn.

12:00:00pm
4/4/2015
*
Morehead State

Clarksville, Tenn.

2:00:00pm
4/8/2015
Evansville

Clarksville, Tenn.

4:00:00pm
4/8/2015
Evansville

Clarksville, Tenn.

6:00:00pm
4/11/2015
*
SIU Edwardsville

Clarksville, Tenn.

12:00:00pm
4/11/2015
*
SIU Edwardsville

Clarksville, Tenn.

2:00:00pm
4/12/2015
*
SIU Edwardsville

Clarksville, Tenn.

12:00:00pm
4/18/2015
*
Tennessee Tech
Cookeville, Tenn.
12:00:00pm
4/18/2015
*
Tennessee Tech
Cookeville, Tenn.
2:00:00pm
4/19/2015
*
Jacksonville State
Jacksonville, Ala.
1:00:00pm
4/19/2015
*
Jacksonville State
Jacksonville, Ala.
3:00:00pm
4/25/2015
*
Murray State
Murray. Ky.
1:00:00pm
4/25/2015
*
Murray State
Murray. Ky.
3:00:00pm
4/26/2015
*
Murray State
Murray. Ky.
1:00:00pm
5/2/2015
*
Southeast Missouri

Clarksville, Tenn.

12:00:00pm
5/2/2015
*
Southeast Missouri

Clarksville, Tenn.

2:00:00pm
5/3/2015
*
Southeast Missouri

Clarksville, Tenn.

12:00:00pm
Ohio Valley Conference Softball Championship
5/6-9/2015
Championship
TBD
TBA
NCAA Division I Softball Championships
5/15-17/2015
Regionals
TBD
TBA
5/22-24/2015
Super Regionals

TBD

TBA
5/28-6/3/2015
Women's College World Series

Oklahoma City, Okla.

TBD