Clarksville, TN – The Customs House Museum and Cultural Center is located in historic downtown Clarksville, Tennessee. Come explore an entire city block featuring large gallery spaces filled with fine art, science and history.
Some of the events in November at the Museum are: 4th Annual Laying Low, Family Fun Day: A Big Thank You to the Train Crew, Art & Lunch: Gallery Talk with Eric Hansen, November in the Children's Room: Horses, and Equine themed exhibits.
Exhibits
November celebrates the year of the horse with a "Season of Equine" theme. All exhibits open November 4th.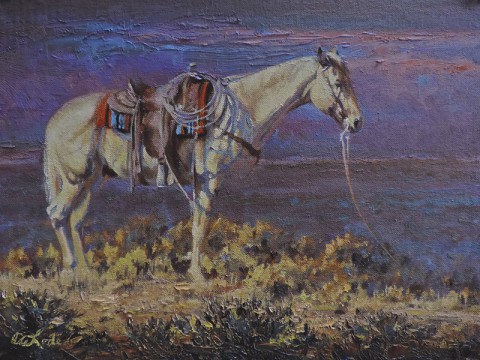 My Kingdom for a Horse – Sponsored in Part by Jill Crow, TN State Museum, West Tennessee Regional Art Center
Eric L. Hansen: Blood Rescue – Sponsored in part by Legends Bank
The Horse as Muse: Members of the American Academy of Equine Art
The Tennessee Walking Horse
Anthony Scarlati: Rediscovering the Horse
Guy Bozard: Horse of Wood
Giddy-Up: Toy Horses from the Collection
Ole Bill's Tack Shop
Activities
4th Annual Laying Low
Saturday, November 1st, 5:30pm
The Customs House Museum presents the Fourth Annual Laying Low! This seasonal fundraiser to benefit the museum is a laid-back evening featuring beer, games, and live music in a festival atmosphere. This year's event takes place in F&M Bank's courtyard, overlooking the Cumberland River. Festivities will begin at 5:30pm.
Live music will be provided by local musicians and headlined by John & Jacob. John & Jacob have recently toured Europe with Kacey Musgraves, placed their song "Be My Girl" on the hit ABC TV show, "Nashville," and appeared at The Hangout Festival, Bonnaroo and the Firefly Festival. Rolling Stone describes them as a "radio-friendly", "rockin' outfit". Find out more on their website at http://johnandjacob.com/
Tickets to the event are $50.00 per person. To purchase your ticket, call the museum at 931.648.5780! Tickets are also available for purchase at F&M Bank, Appleton's Harley Davidson, Furniture Connection, Furnish 123, and Ashley Furniture Home Store.
Family Fun Day: A Big Thank You to the Train Crew
November 2nd, 1:00pm – 4:00pm.
Did you know our model trains exhibit has been funded, maintained, and run solely by volunteers for the past 28 years? So, drop by the Children's Room between 1:00pm – 4:00pm to meet some of the crew and have fun with our train activities.
Let's Find: Horses (For Children 2 – 5 years old & their adults)
November 5th & 6th, 10:30am – 11:30am.
It certainly won't be too hard to find horses this month at the museum! We'll read a story and then look for the animals that were our transportation before we had cars. Afterwards, we'll make a craft. Siblings are always welcome!
Art & Lunch: Gallery Talk with Eric Hansen
Thursday, November 20th at 12:00pm.
Join artist Eric Hansen as he discusses his work in the exhibit Eric L. Hansen: Blood Rescue. Free admission to program. Bagged lunches welcome.
November in the Children's Room: Horses
Open 10:00am – 5:00pm, Tuesday – Saturday
"A horse, a horse! My kingdom for a horse!" King Richard in "Richard the Third", by William Shakespeare; Mr. Ed, Trigger; horse & buggy; Kentucky Derby; My Little Pony; saddles; horseshoes – you get the picture!
All activities are free with your museum membership or paid admission. Saddle up and come on down! For more information contact Ms. Sue.
Veteran's Day: Tuesday, November 11th
The museum will be open on Veterans' Day. All veterans and active duty military will be admitted free of charge!
About the Customs House Museum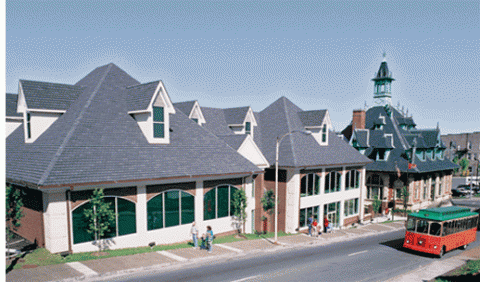 Located in the heart of historic downtown Clarksville, Tennessee, the Customs House Museum and Cultural Center is the State's second largest general museum.
With over 35,000 square feet of the region's best hands-on activities and special events…people of all ages agree – the Customs House Museum is well worth the stop!
The Explorer's Gallery is packed with fun, learning and fantasy in Aunt Alice's Attic, McGregor's Market and kitchen, and of course – the Bubble Cave! Finally, get "all aboard" to see our fantastic model trains. Our volunteer engineers "ride the rails" every Sunday afternoon from 1:00pm to 4:00pm.
Regular museum hours are 10:00am to 5:00pm Tuesday through Saturday, and 1:00pm to 5:00pm on Sundays. Adult admission is $7.00, Senior Citizens and College ID $5.00, Ages 6 to 18 $3.00, and under six years and Museum members are free.
The Customs House Museum is located at 200 South Second Street. For more information, call 931.648.5780 or visit their website at www.customshousemuseum.org