Nashville, TN – The National Weather Service in Nashville has issued a freeze watch for Clarksville-Montgomery County as well as parts of Middle Tennessee.
The watch is in effect from late Friday night through Saturday morning. A freeze watch has also been issued from late Saturday night through Sunday morning.
Overnight lows Friday night will get down to the upper 20s to around 32 for most of the area. Saturday night lows will be a bit colder from the mid 20s to around 30.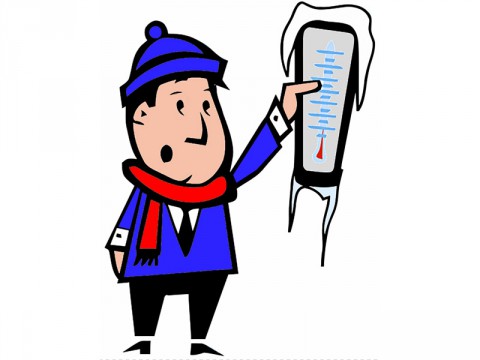 A freeze watch means sub-freezing temperatures are possible. These conditions could kill crops and other sensitive vegetation.
Vegetation and crops that are susceptible to damage from freezing temperatures will need to be covered.
Winter-like conditions to affect the Mid State this weekend
A powerful cold front will move across Middle Tennessee on Friday and usher in winter-like conditions to the mid state for the upcoming weekend with freezing temperatures expected both Friday and Saturday nights and some light snow even possible on Friday night across the Northern Cumberland Plateau.
For Halloween, scattered rain showers are expected during the day as the cold front moves through the region. With highs topping out in the 50s. Festivities on Friday evening can expect chilly temperatures falling through the 40s. Gusty northwest winds of 15 to 25 mph. And a few light rain showers.
By Friday night, temperatures dropping into the 30s will allow for the light rain to mix with and changeover to some light snow on the Northern Cumberland Plateau. Areas from Monterey to Jamestown could even see a dusting of snow.
Much heavier snow is expected across East Tennessee on Friday night and Saturday. So if traveling in that direction this weekend prepare for snowy conditions.
Temperatures below freezing are expected across Northern and Eastern Middle Tennessee on Friday night with lows falling into the low to mid 30s. Highs will only rise into the 40s to around 50 Saturday afternoon before temperatures fall into the upper 20s to around 30 throughout the area Saturday night.
Counties Affected
Bedford County, Cannon County, Cheatham County, Clay County, Coffee County, Cumberland County, Davidson County, De Kalb County, Dickson County, Fentress County, Giles County, Grundy County, Hickman County, Houston County, Humphreys County, Jackson County, Lawrence County, Lewis County, Macon County, Marshall County, Maury County, Montgomery County, Overton County, Perry County, Pickett County, Putnam County, Robertson County, Rutherford County, Smith County, Stewart County, Sumner County, Trousdale County, Van Buren County, Warren County, Wayne County, White County, Williamson County, and Wilson County.