Montgomery County, TN – Montgomery County Sheriff's deputy Eugene Hinkle celebrated retirement today with his colleagues at the Montgomery County Workhouse.
"You did so much for me when I first started here," said Sgt. Melissa Collins before she handed Hinkle a plaque. "I don't know if I could have made it without you."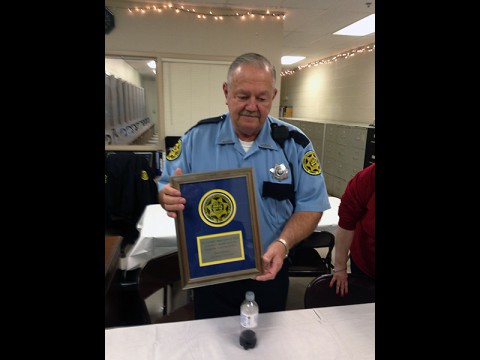 "I'm so proud to have been able to work at the Workhouse," Hinkle said. "I've enjoyed my time here with the department, and have had a great group of people to work with. But I'm ready for retirement."
Hinkle served the Sheriff's Office for 8 years, and served 21 years in the military before that.
"Deputy Hinkle has had a full career of serving our country and county for the last 29 years," said Montgomery County Sheriff John Fuson. "I appreciate that service and wish him a healthy and happy retirement."