Written by Sgt. Leejay Lockhart
101st Sustainment Brigade, 101st Airborne Division (AA) Public Affairs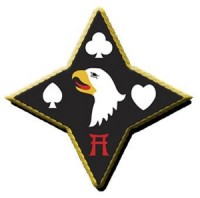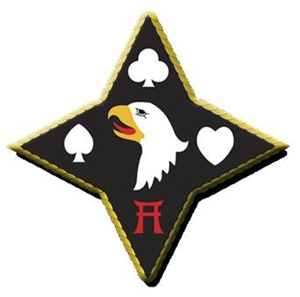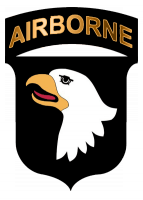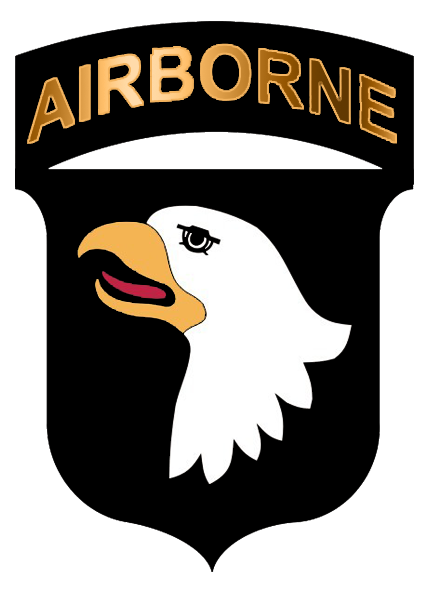 Fort Campbell, KY – The 101st Sustainment Brigade "Lifeliners," cased their colors in a color casing ceremony October 27th at its headquarters at Fort Campbell, Kentucky.
The ceremony signaled the brigade's readiness to deploy to West Africa in support of Operation United Assistance, the humanitarian mission to combat Ebola.
The brigade's command team, consisting of Col. Kimberly J. Daub and Command Sgt. Maj. Ian C. Griffin, ceremoniously furled the colors and encased them in a camouflaged sheath.
After casing the colors, Daub, a native of Ridgewood, New Jersey, then addressed the Soldiers and dignitaries in attendance and explained the brigade's mission.
The brigade will deploy Soldiers from three of its battalions – the 101st Special Troops Battalion, the 129th Combat Sustainment Support Battalion and the 716th Military Police Battalion – to carry out its logistical support and humanitarian aid mission as part of the United States Agency for International Development-led comprehensive U.S. government response to the Ebola outbreak in West Africa.
"Our upcoming Rendezvous with Destiny is a different mission from what most of us have conducted over the past 14 years," said Daub. "Our mission is to leverage our Army's unique capabilities to support the civilian-led USAID with foreign humanitarian assistance to prevent the Ebola virus disease from spreading outside of West Africa, alleviate human suffering and promote regional stability."
Since receiving the order to deploy to Africa, the brigade has carried out an expedited set of preparations to prepare for the mission.
In addition to mandatory pre-deployment training, the unit has also conducted special training in the proper use of personal protective gear to protect Soldiers from contracting the Ebola virus disease and other disease prevention measures necessary for the region.
The mission is far more expeditionary than if the brigade deployed to Afghanistan, and the Soldiers cannot rely on infrastructure built up over more than a decade when they arrive in Liberia and Senegal; and the unit has prepared for that.
When the Lifeliners arrive in West Africa, they will rejoin with the 101st Airborne Division headquarters, which has already deployed to West Africa to take command of Joint Forces Command – Operation United Assistance, along with service members from other branches of the U.S. military.
"We have already come a long way in accomplishing the preparation for this mission," said Daub. "I am truly proud of them. I have trust in our leadership that they will continue to prove that they are great leaders, great logisticians and humanitarians. Lifeliners are truly Army Strong."