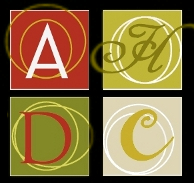 Clarksville, TN – The Clarksville Arts and Heritage Development Council held a gala reception at Emerald Hills, Austin Peay State University, on Monday, November 10th to honor Dr. Richard Gildrie with the Lifetime Achievement Award for Heritage and Dr. Joe Filippo through the Lifetime Achievement Award for Arts.
The County Mayor, Jim Durrett, was introduced by James Moore, Treasurer of the CAHDC and Director of R. F. Sink Library at Fort Campbell, KY.
Durrett then described the career of Dr. Richard Gildrie beginning with his intrigue with seventeenth century New England history as he joined the history faculty of Austin Peay State University in 1970.
Dr. Gildrie extended his research to include events from Clarksville's past through two books, Heirs through Hope: A History of Trinity Episcopal Church, Clarksville TN, in 1983, and A History of Austin Peay State University, 1927-2002 and Its Predecessors, 1806-1926. The history of APSU, published in 2002, was co-authored by Professor Howard Winn, also a member of the history faculty.
Durrett continued in his remarks to point out that Professor Gildrie prepared dramatic presentations on the Lincoln-Douglas Debates, Surrender of Clarksville, and on September 15 of this year reenactors commemorated the recapture of Clarksville by Confederate forces in August 1862 and the battle of Riggins Hill in September 1862, which led to the Union recovery of the city, using a script prepared by Professor Gildrie based on contemporary records.
His teaching career involved courses on the colonial period and the Revolutionary War, along with the Renaissance and other periods of history.
Major awards presented to Dr. Gildrie prior to Monday night's honor included the Distinguished Professor for Teaching in 1980; the Richard M. Hawkins Award for Research in 1984; and the Chamber of Commerce Distinguished Professor Community Service in 1998. Dr. Gildrie is also one of the people instrumental in the creation of the Fort Defiance Civil War Park Interpretive Center.
Earning his Ph. D. in history from the University of Virginia in 1971, Dr. Gildrie received several awards from the National Endowment for the Humanities.
Durrett then presented the Lifetime Achievement Award in Heritage to Richard Gildrie who responded with a brief statement. Known for his sparkling wit, Dr. Gildrie said his wife insisted he hold his remarks to three. Having acknowledged his gratitude for the award, his second statement was that his major professor told him to remember to "lower the bucket" of his research to the level of the new surroundings in which he found himself when he left UVA to move to APSU.
Concluding, Dr. Gildrie acknowledged the great contribution of Dr. Howard Winn in the accomplishments of his efforts.
Mayor Durrett began describing the accomplishments of Dr. Joe Filippo, affectionately called "Doc" by his students, as joining APSU in 1968 as assistant professor and chair of the department of speech and theatre. At that time, the department had only three faculty members. Later Professor Filippo remarked that President Joe Morgan who had encouraged him to come to APSU as having had to call him before he arrived to tell Dr. Filippo that the theater building had burned down. President Morgan promised Joe that he would build him a theater, which occurred in 1974.
When Dr. Filippo left the chairmanship of the department in 1985, the department had grown to 16 members and had added programs in radio, video, journalism, public relations, and interpersonal communication.
In the mayor's remarks, his tongue became momentarily tangled as he said, "Many (of Dr. Filippo's students) have gone on successful careers in theatre and film and will tell you they owe their sex (followed by jovial laughter)…I mean success to Doc." Dr, Filippo insisted that this area was not one that he taught in his courses!
Durrett pointed out that Dr. Filippo had received the Suzanne B. Davis Lifetime Achievement Award in theater in 2007; a post-doctoral fellowship to Yale University; the Distinguished Service Award by the Tennessee Theatre Association, and was the APSU Distinguished Professor (in 1991).
Filippo's current contributions include service on boards of the Center of Excellence in the Creative Arts' Roy Acuff Circle, the Arts and Heritage Development Council, and former president and current vice president of the Montgomery County Historical Society, Durrett added.
Mayor Durrett then presented the Lifetime Achievement in Arts Award to Dr. Joe Filippo.
Dr. Filippo spoke not only of his honor at receiving the award but of the history of the arts in Clarksville, both past and present, remarking on the numerous additions to the APSU campus and to the Clarksville area itself.
Author and co-author of approximately 68 scholarly articles, director of 40 stage performances, and producer of another 13 productions at APSU, Dr. Filippo also gave well-deserved praise to his wife, Inga, who, he said, "has been here all the way." Truly the "power behind the throne in Joe's life," Inga Filippo, who recently retired as Associate Professor of Library Administration at Felix G. Woodward Library, is the person who cataloged and preserved the extensive Dorothy Dix collection in the archives of the library. She is also well-known in the community as volunteer caterer for scores of events for charitable and service organizations.
Dr. Filippo also thanked his family and introduced his daughter Anna who was in attendance.
He concluded his remarks by reminding everyone of all the upcoming events to look forward to in the arts in the APSU and Clarksville area.
Rumors from Dr. Filippo's former students include a number of pranks they were fond of playing on him. He was so intent on what he was working on at the time that students have been known to wait at his desk for extended periods of time before they were acknowledged. On one occasion (so the story goes) two students actually removed their clothes and sat in the office chairs until he finally realized someone else was in the room; he then calmly asked what they needed as though their attire was commonplace.
Dr. Filippo was greatly loved by his students who enjoyed time in his presence. Another rumor is that they once placed a chirping bird toy in the ceiling of his office after having actually taped him to his office chair and rolled him into the hallway when classes were changing on another occasion.
He took all their shenanigans in stride with great humor and attempted to guide their studies in a positive direction.
But then, who believes rumors!
Photo Gallery