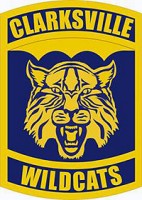 Clarksville, TN – Clarksville High School's hard-throwing, right-handed pitcher Donny Everett cast his lot with the defending NCAA Baseball National Champions Vanderbilt University, by signing a Letter of Intent on November 12th, in a ceremony held in the school's cafeteria.
The Commodores had shown interest is Everett since he was 15-year old; something that is more prevalent in football and basketball and at the time was almost unheard of in college baseball.
"I went to a showcase the summer of my freshman year and the Vanderbilt coaches saw me and we just sort of started talking form there," Everett said. "I just loved everything they had to offer with a great education, plus they really wanted me, so it was a great fit.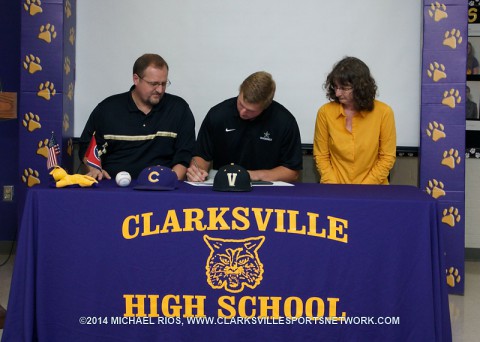 "Today it a great day for me and my family and it's a great honor to get the chance to play for such a prestigious university."
Everett was the first member of this current incoming recruiting class that verbally to Vanderbilt, which has had one of the best stretches of recruiting in the country over the past few years.
"He was the first commitment to this recruiting class for Vanderbilt back when he was a sophomore and 15 years old," Clarksville High baseball coach Brian Hetland said. "So it's neat to see how things have progress and now his career has progressed.
"They stayed strong through that commitment and now how very excited they are to get him onboard with their club."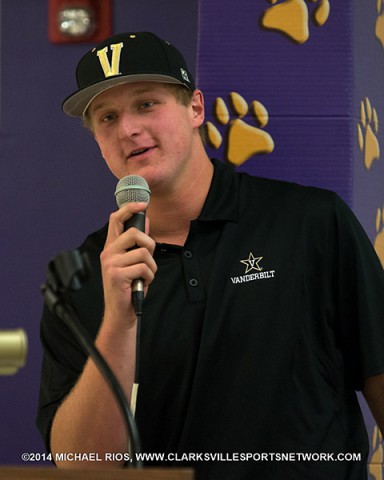 Everett is coming off a junior campaign where he authored a win-loss mark of 11-1, with a 0.61 ERA and 105 strikeouts in 68.2 innings pitched. Overall, opponents just hit .152 against the 6-foot-2, 220 pound power pitcher.
"His numbers were whiffle-ball like numbers last year as far as stats go," Hetland said. "But his improvement as a pitcher, a complete pitcher, was just tremendous. If he can make the jump he did between his freshman to sophomore year and sophomore to junior to now his senior year; the celling is still untapped.
"He's a kid that is legitimate. He throws in the mid 90's and he commands the zone on top of that. He made people try to hit the baseball and that was a big jump.
"The Vanderbilt coaches were happy with that progression for him and quite honestly when they saw him as a freshman and sophomore they saw a guy that had unbelievable arm and let's see what he can become and he's becoming what they envisioned an what we all envisioned."
Everett hasn't talked much with the Vanderbilt coaching staff on just where he will fit in on a program that is coming off a national championship, but he'll be ready when he gets there.
"We really haven't talked about what my role will be coming in," he said. "But it's something that I'll take day by day and see what happens when I get there.
"I feel like it's going to be a great experience for me to further my baseball career and the future is endless when you go to a university and a program like that."
Photo Gallery