Tennessee Titans (2-8) at Philadelphia Eagles (7-3)
Sunday, November 23rd, 2014 | 12:00Noon CST
Philadelphia, PA | Lincoln Financial Field | TV: CBS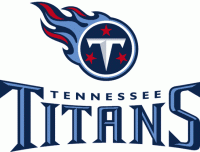 Nashville, TN – The Tennessee Titans (2-8) travel to Philadelphia to face the Eagles (7-3) this week. Kickoff at Lincoln Financial Field (capacity 69,144) is scheduled for 12:00noon CST on Sunday, November 23rd.
The Titans and Eagles have met on only 10 prior occasions in the regular season, beginning in 1972. The Eagles won the first six matchups, while the Titans have swept the past four, including a 31-13 win at Philadelphia in 2006 and a 37-19 victory at LP Field in 2010.
This week's game will be televised regionally on CBS, including Nashville affiliate WTVF NewsChannel 5. Greg Gumbel will handle play-by-play duties, while Trent Green will serve as analyst. Evan Washburn will report from the sidelines.
The Titans Radio Network, including Nashville flagship 104.5 The Zone, will broadcast the game across the Mid-South with the "Voice of the Titans" Mike Keith, analyst Frank Wycheck, gameday host Rhett Bryan and sideline reporter Jonathan Hutton.
Tennessee Titans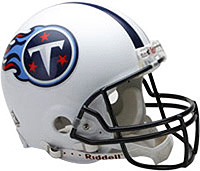 The Titans will have a short week to prepare for an unfamiliar opponent. Last week they hosted the Pittsburgh Steelers on Monday Night Football and fell by a final score of 27-24.
Rookie quarterback Zach Mettenberger recorded his third career start and threw for 263 yards, the most ever by a rookie quarterback in a Monday night game. He completed 15 of his 24 pass attempts with two touchdowns, an interception and a passer rating of 110.2.
The sixth-round pick from Louisiana State University became the ninth rookie quarterback in franchise history to start a game on October 26th against the Houston Texans, taking the reins after Jake Locker (four starts) and Charlie Whitehurst (three starts) started the first seven contests of 2014.
Mettenberger's 741 total passing yards in the last three weeks are the most for the franchise in a rookie's initial three starts.
Against the Steelers, however, the Titans were undone by Le'Veon Bell's 204 rushing yards.
Pittsburgh's ground attack allowed its offensive unit to stay on the field for nearly 40 minutes, and despite five sacks by the Titans defense, Ben Roethlisberger complemented the effort with 207 passing yards and the game-winning touchdown pass in the fourth quarter to Antonio Brown.
Philadelphia Eagles
The Eagles are led by Chip Kelly, who is in his second year as the team's head coach. He spent 23 years as a college coach, including four seasons as head coach of the Oregon Ducks, before joining Philadelphia in 2013. In his first season with the franchise, the Eagles went 10-6 and won the NFC East.
Presently, the Eagles are tied with the 7-3 Dallas Cowboys for first place in their division after being turned away at the Green Bay Packers last Sunday with a 53-20 loss. All of the Eagles' losses in 2014 have come on the road.
At quarterback, sixth-year veteran Mark Sanchez has started the past two games due to a collarbone injury suffered by Nick Foles on November 2nd. Signed as a free agent early in the offseason, Sanchez has completed 61 of 103 passes for 880 yards with six touchdowns, four interceptions and a passer rating of 90.3 in his first season in Philadelphia.
Philadelphia's high-powered offensive attack also features running back LeSean McCoy, who ranked first in the NFL in 2013 with 1,607 rushing yards. In 2014, McCoy has 729 yards on the ground through 10 games. The Eagles rank fourth in the NFL in total offense (406.8 yards per game) and rank fourth in scoring (29.9 points per game).
On defense, Philadelphia's 33 sacks rank second in the league. Outside linebacker Connor Barwin leads the unit with 10.5 sacks.
Titans-Eagles Series At A Glance
Overall series (regular & postseason): Eagles lead 6-4
Regular season series: Eagles lead 6-4
Postseason series: None
Total points: Titans 196, Eagles 214
Current streak: Four wins by Titans
Titans at home vs. Eagles: 2-3
Titans on the road vs. Eagles: 2-3
Longest winning streak by Titans: 4 (2000–present)
Longest losing streak by Titans: 6 (1972–1994)
Titans vs. Eagles at LP Field: 2-0
Last time at LP Field: Eagles 19 at Titans 37 (10/24/10)
Titans vs. Eagles at Lincoln Financial Field: 1-0
Last time at Lincoln Financial Field: Titans 31 at Eagles 13 (11/19/06)
First time: Eagles 18 at Oilers 17 (11/12/72)
Ken Whisenhunt's record vs. Eagles: 3-1 (including 1-0 in playoffs)
Chip Kelly's record vs. Titans: 0-0
Ken Whisenhunt's record vs. Chip Kelly: 0-0
A Titans Victory Would
Improve Ken Whisenhunt's career record as a head coach to 52-61 (including playoffs).
Improve the Titans' all-time record against the Eagles to 5-6.
Improve the Titans' interconference record since 2002 realignment to 31-20, including a 9-6 mark against the NFC East.
Give Zach Mettenberger his first career win as a starting quarterback. He would be the first Titans rookie quarterback to win a game as a starter since Vince Young in 2006.
What To Look For This Week
RB Shonn Greene (3,923 career rushing yards) needs 77 rushing yards to reach 4,000 for his career.
S Michael Griffin (24 career interceptions) needs one interception to tie Ken Houston for eighth place on the franchise career interceptions list.
QB Zach Mettenberger can become the third quarterback in franchise history to start at least four games as a rookie, joining Dan Pastorini (eight in 1971), and Vince Young (13 in 2006).
WR Nate Washington (5,996 career receiving yards) needs four receiving yards to reach 6,000 for his career.
WR Kendall Wright (four touchdown receptions in 2014) needs one touchdown reception to establish a new single-season high.
Titans-Eagles Series History
This week's game marks the 11th all-time meeting between the Titans and Eagles. The Eagles hold a 6-4 advantage in the series, although the Titans have won the last four contests.
The series dates back more than 40 years, when the two teams met on November 12th, 1972, in a game won by Philadelphia 18-17 before 34,175 fans at the Houston Astrodome. The Eagles would go on to win the next five games in the series from 1979-1994.
In the 2002 season opener—the first time the two teams played at LP Field—the Titans came back from a 14-point deficit to score 17 unanswered points and beat the Eagles 27-24.
Quarterback Steve McNair threw for 269 yards and two touchdowns, and Eddie George scored the game-winning two-yard touchdown in the fourth quarter to take the win for the Titans.
The Titans made their first appearance at Lincoln Financial Field on November 19th, 2006. The Titans used a 14-yard touchdown reception by tight end Ben Troupe, a career-long 70-yard touchdown run by Travis Henry, and a franchise-record 90-yard punt return for a touchdown by Pacman Jones to win 31-13. The victory was Jeff Fisher's 100th career win in the regular season.
Most recently, the Titans hosted the Eagles on October 24th, 2010. The Titans forced four turnovers, and Kerry Collins, filling in at quarterback for the injured Vince Young, passed for 276 yards and three touchdowns in a 37-19 victory. Wide receiver Kenny Britt accounted for all three touchdown receptions and 225 receiving yards, which stands as the fifth-highest total in franchise history.
Titans-Eagles: The Last Meeting
Philadelphia Eagles 19 at Tennessee Titans 37
Sunday, October 24th, 2010 • LP Field, Nashville, TN
| | | | | | |
| --- | --- | --- | --- | --- | --- |
| | 1 | 2 | 3 | 4 | Final |
| Philadelphia Eagles | 0 | 13 | 3 | 3 | 19 |
| Tennessee Titans | 0 | 7 | 3 | 27 | 37 |
The Titans forced four turnovers and scored 27 unanswered points in the fourth quarter to defeat the Philadelphia Eagles 37-19 at a windy LP Field.
On the first play from scrimmage after a 28-yard field goal by David Akers put the Eagles ahead 19-10 early in the fourth period, Kerry Collins and Kenny Britt connected on an 80-yard touchdown pass. It was the second of three Collins-to-Britt touchdowns during the game and the start of a fourth quarter in which Britt recorded 159 receiving yards. A 42-yard reception by Britt led to a 38-yard field goal by Rob Bironas at the conclusion of the Titans' next drive, which gave the Titans a 20-19 lead.
A three-and-out by the Eagles led to a punt into winds measured at 22 miles per hour at game time, and the result was a drive start by the Titans at their own 47-yard line. Collins' 21-yard pass to Britt eventually led to a 16-yard touchdown connection between the two.
Ahead 27-19 with five minutes remaining, the Titans defense forced another three-and-out. The Titans punted after three running plays, but Lavelle Hawkins forced a fumble on Jorrick Calvin's subsequent punt return that was recovered for the Titans by Tim Shaw.
Bironas booted a 33-yard field goal, his third of the game, and as time expired, cornerback Cortland Finnegan intercepted a Kevin Kolb pass and returned the ball 41 yards for a touchdown.
The Eagles controlled the action early, scoring on a 25-yard field goal that concluded a 14-play, seven-minute series. On the ensuing Titans drive, Collins had the ball stripped by safety Quintin Mikell, and defensive end Juqua Parker's recovery gave the ball back to the Eagles.
However, on the next play, safety Michael Griffin intercepted a Kevin Kolb pass and gained 28 yards on the return to give the Titans the ball in Eagles territory once again. Five plays later Collins connected on a 26-yard touchdown pass to Britt for a 7-3 lead.
The Eagles came back with a touchdown drive of their own. On an 80-yard possession, Kolb converted a third-and-14 with a 15-yard run and then completed a 37-yard pass to receiver Riley Cooper. Finally, on third and-goal, Kolb found Cooper again for a five-yard touchdown pass at the first-half two-minute warning.
The Eagles took a 13-7 lead on a 46-yard field goal by Akers with four seconds remaining before halftime, and Akers added another field goal from 46 yards on the first drive of the second half.
With the Eagles leading 16-7 and threatening again later in the third quarter, the Titans came up with their second turnover of the game.
Defensive tackle Jason Jones broke through the line to affect Kolb's handoff to LeSean McCoy, and cornerback Alterraun Verner fell on the ball at Tennessee's three-yard line.
With the Titans backed up on their one-yard line, Britt drew a 21-yard pass interference penalty, and he added a 34-yard reception to set up a 41-yard field goal by Bironas in the waning minutes of the third quarter.
The fourth quarter was dominated by Britt, who finished the game with seven catches for 225 yards. Collins, who was starting for in place of Vince Young (knee/ankle injuries), completed 17 of 31 passes for 276 yards, three touchdowns and two interceptions (90.3 rating).