Eight state police or highway patrol agencies will increase patrols on I-40 for Thanksgiving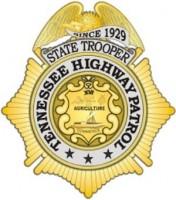 Nashville, TN – Tennessee Highway Patrol Colonel Tracy Trott today announced the second annual "Interstate 40 Challenge: The Drive to Zero Fatalities" traffic safety initiative during the Thanksgiving holiday period.
The Interstate 40 Challenge will consist of increased patrols from state police or highway patrol agencies along the I-40 corridor in California, Arizona, New Mexico, Texas, Oklahoma, Arkansas, North Carolina and Tennessee. The challenge will take place on the busiest travel days of the Thanksgiving period, specifically from 11 a.m. to 11 p.m. on Wednesday, Nov. 26 and 9 a.m. to 9 p.m. on Sunday, Nov. 30.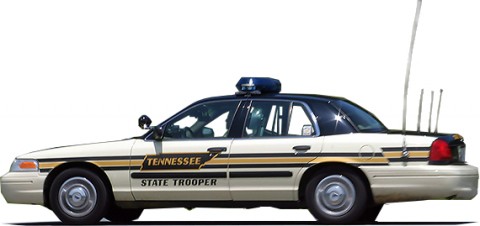 "Last year, Tennessee reported zero traffic fatalities on Interstate 40 during the challenge times," Colonel Trott said. "We hope to have the same success this year and will again deploy our resources to help ensure a safe travel experience through our state on the busiest travel days of the Thanksgiving period."
I-40 runs 2,555 miles through eight states, and has more miles in Tennessee than any other state with 455 miles. In 2013, Tennessee state troopers investigated 29 crashes on the Wednesday before and 36 wrecks on the Sunday after Thanksgiving during the I-40 challenge times. None of those crashes were alcohol-related.
THP personnel also issued 69 seat belt citations on I-40 on the Wednesday before Thanksgiving in 2013, coupled with 18 seat belt tickets on the Sunday after the holiday. They also arrested four individuals on suspicion of impaired driving on I-40 on the two challenge days.
"Our number one priority is to reduce the number of traffic fatalities in Tennessee and to keep our roadways safe throughout the holidays," Commissioner Gibbons said. "The Interstate 40 Challenge is another traffic safety tool that will help us save lives on a major traffic corridor. Thanks to all of the participating law enforcement agencies across the state and the country who are participating in this initiative and helping motorists reach their destinations safely this Thanksgiving holiday," he added.
The announcement was held at the agency's Training Center in Nashville. Colonel Trott was joined by Tennessee Department of Safety and Homeland Security Commissioner Bill Gibbons, Governor's Highway Safety Office Director Kendell Poole and Tennessee Association of Chiefs of Police President Chuck Forbis and Tennessee Sheriffs' Association Executive Director Terry Ashe.
Commissioner Gibbons also requested a proclamation from Tennessee Gov. Bill Haslam to raise awareness of this traffic safety campaign. He presented the proclamation to Colonel Trott and the other highway safety representatives at today's announcement.