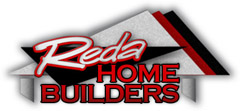 Clarksville TN – As you are out shopping for your families please pick up a few extra items for those who may be less fortunate this year.
Maybe a Mom or Dad lost their job. Maybe an unexpected bill came in and there's just not as much money to provide this year.
So many of us have been single parents and know what it feels like to do without to provide for our kids. And let's not forget all the discussions this year about downsizing at Fort Campbell and in Clarksville, we never know what the future holds for any of us.
Our MM Nashville West End Branch and a handful of Real Estate Brokerages were able to donate over 1000 pounds of food this week to Nashville's Food Bank and our Corporate Office in Virginia Beach put together 3,300 Food Baskets.
We know how generous everyone in Clarksville and Fort Campbell is every year. So while we have it to give, we're thankful. And we're sharing. Will you please join us….
On Tuesday December 2nd from 8:00am to Wednesday December 3rd 6:00pm.
Please Bring Unwrapped New Toys for our Angel Tree Program in cooperation with Kathy Knobel, Realtor® Byers and Harvey Real Estate
Non Perishable Food Items in Support of Loaves & Fishes Ministries in cooperation with Susan Chapman Cash Contributions to be Donated to F.U.E.L. Program to Feed the Kids in our School System in cooperation with Denise Skidmore
Look For the REDA BUS on the Corner of Tiny Town Road at 3402 Cainlo Drive Clarksville,TN
Norman Quirion of Clarksville Transit System once again coordinated the efforts between CTS and Clarksville City Mayor Kim McMillan to provide the use of Reda City Bus. CTS will deliver the bus at 8:00am on Tuesday December 2nd, 2014 to kick off the 34 hour event.
Local Lenders Lori Mahaffey, Rachael Rainey and Chuck Klumb with Movement Mortgage LLC along with Rick Reda, Double R Staff and Local Realtors® and many more will be on hand during the fundraising event.
Loose Change, a Dollar or One Can Make a Difference. Working Together We Can Do So Much More.