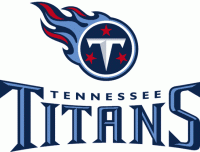 Nashville, TN – The Houston Texans (6-6) jumped all over the Tennessee Titans (2-10) Sunday rolling on to a 45-21 win. The Texans had the game well in hand at the half, up 24-0.
Former Titan quarterback Ryan Fitzpatrick had a career day for Houston connecting on 24 of 33 pass attempts for 358 yards, a Texan franchise record 6 touchdowns and a passer rating of 147.5.
Fitzpatrick led Houston down the field on the opening drive where he connected with tight end Ryan Griffin for an 8 yard touchdown.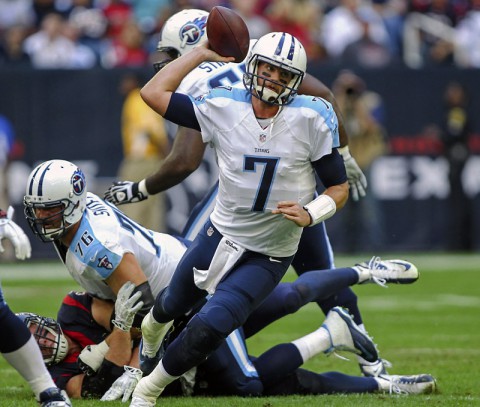 On the Titans first drive, Zach Mettenberger threw a deep pass to Justin Hunter that was intercepted by corner back Johnathan Joseph at the Tennessee 45. Hunter was injured on the play.
Four plays later, Fitzpatrick got his second touchdown pass of the day when he hit running back Arian Foster for a 7 yard score. With 4:50 remaining in the 1st quarter, the Titans found themselves down 14-0.
Tennessee would not get on the board until the first drive of the 3rd quarter when Mettenberger hit Kendall Wright deep for a 36 yard touchdown.
On the Titans second drive, Mettenberger hits Wright for a 7 yard completion, bu is injured on a hit by defensive end J.J. Watt. Mettenberger did not return to the game.
Mettenberger was replaced by Jake Locker. On Locker's first snap, a pass intended for Wright was intercepted by defensive back Jumal Rolle. Late in the 4th quarter, Locker would connect with Nate Washington for a 25 yard touchdown. It was Washington's 40th receiving touchdown and it was his 400th catch.
Before leaving the game, Mettenberger was 13 of 19 for 184 yards, a touchdown and an interception. Mettenberger has had at least one touchdown pass in all five of his starts in the NFL. Locker had 91 yards, a touchdown and two interceptions on 6 of 12 passing.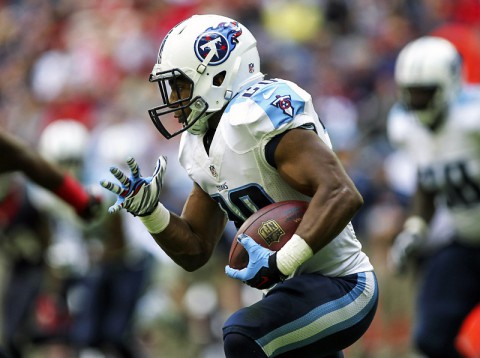 Wright had seven catches for the Titans and 132 receiving yards setting a new single game career high. He also set a career high for touchdowns in a season at 5.
Running back Bishop Sankey ran for 42 yards on 10 attempts. Dexter McCluster had 9 carries for 33 yards along with two receptions for 11 yards.
Cornerback Jason McCourty got his third career touchdown when he knocked the ball out of Andre Johnson's hands, recovered it, and ran it back 62 yards.
For Houston, wide receiver DeAndre Hopkins led the way with carrer high 238 receiving yards on nine catches and two touchdowns. Arian Foster ran for 79 yards on 19 carries.
J.J. Watt had two sacks, forced and recovered a fumble and caught a touchdown pass. It was his fifth touchdown of the season. Watt now has 11 1/2 sacks on the year.
Mettenberger suffered a right shoulder injury on the hit by Watt. "Just a Grade One AC sprain right now. Getting an MRI tomorrow. But we will see. I'm a pretty tough guy; I think I will be able to come back next week," said Mettenberger.
When asked about the Titans recent play, Jason McCourty stated, "It's been embarrassing. To go out and lose this game the way we did to not only a division opponent but a rival game. We all know how big this game is between these two organizations and to go out there and let the team down and the fans. As a team, we have to play better. We have to do a better job on defense. We were horrible in the first half on third downs and those extremely long drives which kept us on the field. We have to sustain drives. When you put this type of effort and this type of production together on a Sunday, that's going to be the result."
"You know, obviously we didn't make plays. I think that was in the first half. I mean, I can think of three drops that could have converted drives or kept things going offensively," stated Titans head coach Ken Whisenhunt. "We missed opportunities to get off the field against them on that first drive. So yeah, I would have to say that we didn't start out very well the first half."
"We obviously didn't handle the situation very well," Whisenhunt continued. "We came out in the second half and at least started with a good drive, and then turned the ball over. Then our defense responded with a touchdown and cut it to ten. You know, it was not a great performance by us."
This Sunday, December 7th, the Tennessee Titans return home to host the New York Giants at LP Field. Kick off is at 12:00pm CST.
Box Score
Tennessee Titans 21, Houston Texans 45
| | | | | | |
| --- | --- | --- | --- | --- | --- |
| | 1 | 2 | 3 | 4 | Final |
| Tennessee Titans | 0 | 0 | 14 | 7 | 21 |
| Houston Texans | 14 | 10 | 7 | 14 | 45 |
Tennessee Titans

Passing
CP/AT
YDS
TD
INT
Z. Mettenberger
13/19
184
1
1
J. Locker
6/12
91
1
2
Rushing
ATT
YDS
TD
LG
B. Sankey
10
42
0
12
D. McCluster
9
33
0
10
Z. Mettenberger
1
8
0
8
S. Greene
2
0
0
0
Receiving
REC
YDS
TD
LG
K. Wright
7
132
1
36T
N. Washington
5
61
1
25T
D. Hagan
2
39
0
20
J. Hunter
1
18
0
18
D. McCluster
2
11
0
6
L. Washington
1
8
0
8
D. Walker
1
6
0
6
Fumbles
FUM
LOST
REC
YDS
J. Locker
1
1
0
0
J. McCourty
0
0
1
62
Kicking
FG
LG
XP
PTS
R. Succop
0/0
0
3/3
3
Punting
NO
AVG
I20
LG
B. Kern
5
41.2
2
58
Kickoff Returns
NO
AVG
TD
LG
B. Sankey
2
35
0
42
Punt Returns
NO
AVG
TD
LG
D. McCluster
1
21
0
21
Houston Texans

Passing
CP/AT
YDS
TD
INT
R. Fitzpatrick
24/33
358
6
0
Rushing
ATT
YDS
TD
LG
A. Foster
19
79
0
18
J. Grimes
5
13
0
10
R. Fitzpatrick
2
10
0
14
A. Blue
7
6
0
5
T. Savage
2
-2
0
-1
D. Johnson
1
-7
0
-7
Receiving
REC
YDS
TD
LG
D. Hopkins
9
238
2
58T
A. Johnson
7
53
1
17
K. Martin
1
32
0
32
A. Foster
5
26
1
7T
R. Griffin
1
8
1
8T
J. Watt
1
1
1
1T
Fumbles
FUM
LOST
REC
YDS
A. Johnson
1
1
0
0
J. Watt
0
0
1
14
Kicking
FG
LG
XP
PTS
R. Bullock
1/2
37
6/6
9
Punting
NO
AVG
I20
LG
S. Lechler
3
38.7
0
47
Kickoff Returns
NO
AVG
TD
LG
D. Manning
1
7
0
7
Punt Returns
NO
AVG
TD
LG
K. Martin
2
10
0
11