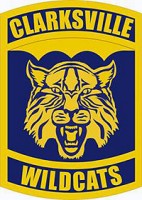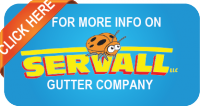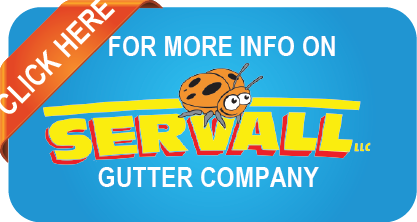 Clarksville, TN – Clarksville High School girls basketball team saw a 13-point, fourth-quarter lead over Northeast High School cut to five, Tuesday, December 2nd at the William Workman Gymnasium, before staving off the Lady Eagles for a 61-51 District 10-AAA victory.
The Lady Wildcats (3-7, 1-0 District 10-AAA) had taken their largest lead of the game, 48-35, just 14 seconds into the fourth quarter on a layup by Ta'Tayana Outlaw, but Northeast scored the next four points – including a three from Jazzmyn Simpson to cut the margin back down to nine points.
Outlaw led all scorers with 19 points, while Simpson led Northeast with 12 points.
Outlaw knocked down another bucket for CHS to make it an 11-point game, with 6:55 left, but the Lady Eagles got two free throws from Essence Brown and baskets by Sepe Moore and Michelle Donner over the next 42 seconds to cut the Clarksville High lead down to five points – the closest Northeast had been to the Lady Wildcats since midway through the second quarter.
Moore finished with 10 points.
It was still a six-point game, 52-46, with four minutes left, but Clarksville High got back-to-back baskets from Haley Bearden and Outlaw to push the lead back out to 10 points, with 3:45 remaining.
Bearden finished the game with 17 points.
Simpson would knock down a three to get the Lady Eagles back to within seven points, 56-49 with 3:14 left in regulation, but that would be as close as they would get the rest of the way with CHS limiting Northeast to just two free throws from Nataszja Freeman over the final three minutes – while scoring five points for the 61-51 final.
In the first half, Clarksville High led by eight points midway through the first quarter, with Northeast cutting that margin back down to three points, before the Lady Wildcats took a five-point advantage after the first eight minutes of play, 17-12.
The Lady Wildcats would score seven of the first nine points of the second quarter to take its first double-figure lead, 24-14 with five minute left before intermission, but Northeast got back-to-back 3s from Moore and Simpson to cut the margin back to four points, 24-20.
After the 3s, Clarksville High would close out the opening half by outscoring the Lady Eagles 8-4 to take a 32-24 lead into halftime.
After intermission, Clarksville High would build its lead out to as many as 12 points in the third quarter, 39-27, with Northeast not getting any closer than seven points in the period, before CHS held a 11-point lead heading into the final quarter of play.
Both teams will return to District 10-AAA action on December 5th, as Northeast travels to Northwest High School and Clarksville High journeys over to Rossview High School. Both games tipoff at 6:00pm.
Photo Gallery
Box Score
Clarksville High 61, Northeast 51
| | | | | | |
| --- | --- | --- | --- | --- | --- |
| | 1 | 2 | 3 | 4 | Final |
| Northeast Lady Eagles | 12 | 12 | 11 | 16 | 51 |
| Clarksville High Lady Wildcats | 17 | 15 | 14 | 15 | 61 |
Northeast: Essence Brown 5, Michelle Donner 7, Nataszja Freeman 4, Jazzmyn Simpson 12, Sepe Moore 10, Kayla Bradley 6, Lakeisha Phillips 3, Brook Barnett 2, Sh'Niya Horn 2. Team totals 15 16-25 51.
Clarksville High: Ellie Treanton 3, JK Cummings 4, LaPrasha Fair 10, Hannah Goins 4, Lainey Persinger 2, Ta'Tayana Outlaw 19, Haley Bearden 17. Team totals 26 9-26 61.
3-point field goals: Northeast 5 (Simpson 3, Moore 1, Donner 1), Clarksville High 0.
Records: Northeast 1-3, 0-1 District 10-AAA, Clarksville High 3-7, 1-0 District 10-AAA.