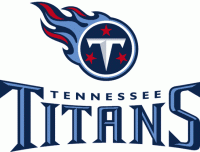 Nashville, TN – The Tennessee Titans (2-11) lost Sunday afternoon 36-7 to the New York Giants (4-9) at LP Field. The loss was the Titans' seventh in a row.
New York rolled off 23 unanswered points in the first half. Tennessee's only points came in the 2nd half when defensive back Marqueston Huff intercepted an Eli Manning pass intended for tight end Larry Donnell. He ran it back 23 yards for a touchdown. With the win, the Giants ended a seven game losing streak.
"I think it obviously hurts us when we go three and out and they drive the ball down, we kick it off. I felt like it was in pregame, our guys were ready," stated Titans head coach Ken Whisenhunt. "We just…you know had a number of dropped balls, missed blocks. We made some scheme mistakes that we haven't made. We missed some things defensively, so you know it seemed we had too many of those, so I don't know if that is a function of not being ready to play."
The Titans gave up a season high eight sacks. Quarterback Zach Mettenberger was sacked, re-injuring his sprained shoulder in the fourth quarter. He left the game and did not return. Mettenberger was sacked five times and his replacement, Jake Locker, was sacked three times.
On the quarterback protection, Whisenhunt said, "Tried, I mean when they bring extra guys, you've only got so many guys to block them. The way the game went, it kind of puts your back against the wall. We tried running the football, then you get to a third down and you can't convert. But you know, we chipped, we put extra guys, but at some point, you know, one-on-one, you've got to hold up."
Before leaving the game, Mettenberger completed 14 of 24 passes for 125 yards and an interception. Locker was 9 of 11 for 81 yards and an interception. Locker also ran twice for a team high 28 yards.
Wide receiver Derek Hagan caught 6 passes for 62 yards. Nate Washington hauled in 3 balls for 56 yards. Running back Bishop Sankey had 25 yards on 9 carries.
Tennessee's offensive had a season low 207 total yards.
"Well, obviously it was a tough day today. It's not fun, but we are working. The only thing is that our guys are trying and we'll keep working and come out of it," Whisenhunt commented.
Eli Manning was 26 of 42 for 260 yards, a touchdown and an interception. Rookie wide receiver Odell Beckham Jr. had 11 catches for 130 yards and a touchdown. It was his fourth game with 100 receiving yards or more this season. Preston Parker pulled in 5 balls for 60 yards.
Rookie running back Andre Williams ran for 131 yards and one touchdown on 24 carries. He also had 16 yards on 3 catches.
The injury bug continues with the Titans as four players left the game with injuries. "It doesn't make it easier. I know coming into this game when we lost guys early in the game, when we lost Blidi (Wreh-Wilson), and then we lost Daimion (Stafford), and (Byron) Stingily went down," stated Whisenhunt. "We're playing with a tackle that's been with us for three days because both of our other tackles are out."
"It's not easy, it's not. When we've got two receivers that have been making plays for us this year that are on the sideline in Justin (Hunter) and Kendall (Wright), those are weapons for the quarterback," said Whisenhunt. "But, you know what, nobody really cares. We have to play the games on Sundays. This is an opportunity for some guys to step up and get a chance to show what they can do. That's what we are struggling through right now."
The Titans have three games remaining in the season; New York Jets (2-11), Jacksonville Jaguars (2-11) and the Indianapolis Colts (9-4). Two of these games should be winable if Tennessee can get their problems figured out.
"Obviously, it was a very tough day for us, not much good about what we did out there today," Whisenhunt said. "Zach (Mettenberger) tweaked his shoulder a little bit. I don't know the extent of it. Blidi (Wreh-Wilson), his shoulder came out, so that is why he was out. Daimion Stafford had a concussion. (Byron) Stingily had an ankle, he tried to come back and couldn't go."
"So, needless to say we had a number of injuries and they hurt us. We had a lot of guys that were playing today that hadn't played very much or had much experience with us. That didn't make it any easier, but we didn't do a good enough job today," stated Whisenhunt.
The Tennessee Titans (2-11) are home again next week when they face the New York Jets (2-11) Sunday, December 14th at LP Field. The game starts at 3:05pm CT.
Box Score
New York Giants 36, Tennessee Titans 7
| | | | | | |
| --- | --- | --- | --- | --- | --- |
| | 1 | 2 | 3 | 4 | Final |
| New York Giants | 17 | 6 | 10 | 3 | 36 |
| Tennessee Titans | 0 | 0 | 7 | 0 | 7 |
New York Giants

Passing
CP/AT
YDS
TD
INT
E. Manning
26/42
260
1
1
O. Beckham
0/1
0
0
0
Rushing
ATT
YDS
TD
LG
A. Williams
24
131
1
50T
O. Beckham
1
9
0
9
R. Jennings
2
5
0
4
O. Darkwa
1
0
0
0
R. Nassib
2
-3
0
-1
Receiving
REC
YDS
TD
LG
O. Beckham
11
130
1
50
P. Parker
5
60
0
17
L. Donnell
4
28
0
11
R. Jennings
1
17
0
17
A. Williams
3
16
0
8
R. Randle
1
9
0
9
A. Robinson
1
0
0
0
Fumbles
FUM
LOST
REC
YDS
D. Kennard
0
0
0
0
M. Kuhn
0
0
1
26
J. Pierre-Paul
0
0
0
0
Kicking
FG
LG
XP
PTS
J. Brown
5/5
52
3/3
18
Punting
NO
AVG
I20
LG
S. Weatherford
4
40.5
1
61
Kickoff Returns
NO
AVG
TD
LG
P. Parker
1
20
0
20
Punt Returns
NO
AVG
TD
LG
O. Beckham
4
12
0
21
R. Randle
0
0
0
0
Tennessee Titans

Passing
CP/AT
YDS
TD
INT
Z. Mettenberger
14/24
125
0
1
J. Locker
9/11
81
0
1
Rushing
ATT
YDS
TD
LG
J. Locker
2
28
0
21
B. Sankey
9
25
0
7
L. Washington
2
9
0
5
Z. Mettenberger
1
-1
0
-1
Receiving
REC
YDS
TD
LG
D. Hagan
6
62
0
26
N. Washington
3
56
0
30
K. Durham
3
30
0
12
D. Walker
4
27
0
12
D. McCluster
2
10
0
12
L. Washington
2
10
0
8
K. Klug
1
9
0
9
B. Sankey
2
2
0
3
Fumbles
FUM
LOST
REC
YDS
Z. Mettenberger
2
1
0
0
L. Washington
0
0
1
0
Kicking
FG
LG
XP
PTS
R. Succop
0/1
0
1/1
1
Punting
NO
AVG
I20
LG
B. Kern
6
39.2
1
55
Kickoff Returns
NO
AVG
TD
LG
A. Andrews
3
21
0
23
M. Martin
1
0
0
0
Punt Returns
NO
AVG
TD
LG
D. McCluster
1
4
0
4