Nashville, TN –  Six months after issuing a public health advisory on the use of electronic cigarettes, the Tennessee Department of Health advisory remains in effect.
Additionally, the department has petitioned the U.S. Food and Drug Administration for regulation of electronic cigarettes and similar electronic devices that produce emissions or "vapor" that contain, despite the perceptions of many, much more than just water vapor.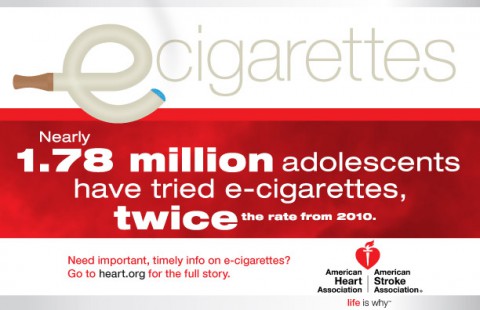 «Read the rest of this article»
Rural Consumers Must Receive Broadband Delivering At Least 10 Mbps Downloads, 1 Mbps Uploads from Providers Who Benefit from Connect America Support
Washington, D.C. – Broadband for rural consumers that is supported by the Connect America Fund must deliver the same speeds that 99% of urban Americans enjoy, the Federal Communications Commission said in an Order adopted today.
The FCC will now require companies receiving Connect America funding for fixed broadband to serve consumers with speeds of at least 10 Mbps for downloads and 1 Mbps for uploads. That is an increase reflecting marketplace and technological changes that have occurred since the FCC set its previous requirement of 4 Mbps/1 Mbps speeds in 2011. «Read the rest of this article»
Austin Peay (2-6) vs. Lipscomb (3-5)
December 13th, 2014 | 4:00pm CT
Clarksville, TN | Dunn Center

Clarksville, TN – After nearly a month away from the Dunn Center, Austin Peay State University men;'s basketball team finally will return home when it faces Lipscomb, 4:00pm, Saturday, in Dave Aaron Arena.
«Read the rest of this article»
Written by Sgt. Ange Desinor
13th Public Affairs Detachment
Monrovia, Liberia – What started off as a simple medical waste drop off, turned into a tour of the operations of a medical laboratory. Once a research facility, it's now been retrofitted to accommodate testing of blood samples from patients believed to have Ebola.
Soldiers of the 36th Engineer Brigade took a tour at the Liberian Institute for Biomedical Medical Research, during Operation United Assistance mission, December 7th, Monrovia, Liberia.
«Read the rest of this article»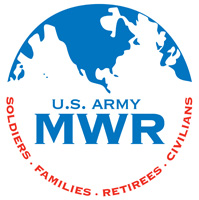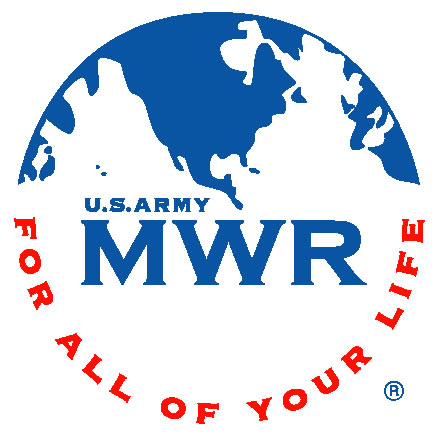 Fort Campbell, KY – Looking for a place to hold a party? Let The Zone be your host! Whether it's for a birthday or holiday, bachelor or bachelorette party, or shower of any kind – The Zone can help you with your celebration.
We have a full service café and bar area as well as dining areas, gaming areas, theater areas and a stage.
The Zone opens daily at 11:00am, closes at 11:00pm on Sunday through Thursday and at midnight on Friday and Saturday. «Read the rest of this article»

Montgomery County, TN – The Clarksville Montgomery County School Board has decided to change the start time for their formal Board meetings to 6:00pm beginning with the January 13th, 2015 formal session. This is intended to be a permanent change.
All CMCSS School Board meetings will begin at 6:00pm unless announced otherwise.

Montgomery County, TN – Investigator Jeffrey Morlock, Deputy Stephanie Price and Lt. Sonny Goodowens completed the 2014 St. Jude Half Marathon in Memphis, TN last weekend raising over $7,900 for the charity.
"Over 18,000 runners raised more than $6 million for the St. Jude Children's hospital at this event," Morlock said, adding that the hospital never charges families for services – it relies solely on donations to operate. "It costs about $2 million per day to run the hospital."
«Read the rest of this article»
Austin Peay Sports Information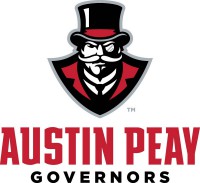 Clarksville, TN – It's really hard to earn straight A's in college, regardless who you are. Don't let anyone tell you differently. The people that graduated magna cum laude – 4.0 GPA all the way through – made up about 10 percent of the overall graduates at Austin Peay's Spring 2014 commencement.
People that are able to do it have a level of perseverance, dedication, time-management and natural intelligence that is nothing short of phenomenal.
Now add sports to the mix – games, practices, training, film, hour upon hour demands when you've already got to devote so much time to class and studying anyway.
«Read the rest of this article»


Clarksville, TN – The Clarksville Parks and Recreation Department invites you to the Fort Defiance Interpretive Center Sunday, December 14th, 2014 from 3:00pm to 6:00pm, to experience the holidays as soldiers and civilians did in the 1860s.
«Read the rest of this article»

Montgomery County, TN – A former corporal with the Montgomery County Workhouse has been indicted by the grand jury on drug charges and as in custody, to be booked into the Montgomery County Jail today.
Theodore Martin Morey, 35, who gave a Colby Cove address, will be booked on the charge of receipt of a counterfeit controlled substance. His bond will be set at $2,500.
«Read the rest of this article»