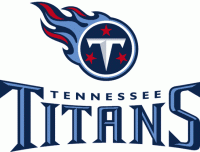 Nashville, TN – The Tennessee Titans (2-12) lost to the New York Jets (3-22) at LP Field Sunday, 16-11. It was their eighth straight loss and 11th loss in their last 12 games.
The Jets rallied in the fourth quarter to take the lead on a 1 yard run by Chris Ivory for a touchdown. The drive was extended on an unsportsmanlike conduct penalty against Titans' middle linebacker Wesley Woodyard. The penalty gave New York a first down instead of a 4th and 19.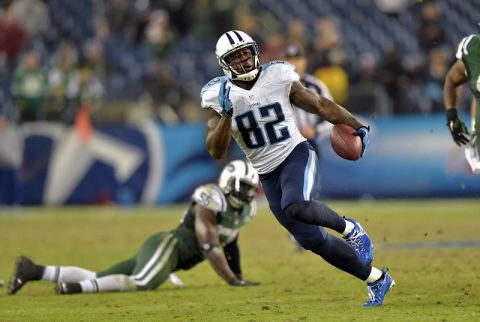 "Like I said, he caught the ball, fell on the ground, I stood over by him and he got up and pushed me … I definitely feel like that's on me. We ran and were getting off the field, and the penalty gets thrown on me and they were able to keep the drive going. So I definitely will take the blame for it," said Woodyard.
A fight broke out during the game when Tennessee defensive tackle Jurrell Casey apparently hit New York quarterback Geno Smith in the third quarter. Several players were involved and a few came off the bench during the incident. Afterwards, Casey was flagged but not ejected.
"I want to apologize to my team for putting us in a bad situation like that. And I have to control myself in those situations and control my feelings out there," stated Casey.
"Jurrell (Casey) was pretty upset. I don't know, I haven't talked to Jurrell specifically about that. I know a couple of guys came off their bench and got involved with that melee which I didn't think was right, but we didn't," said Titans head coach Ken Whisenhunt. "You don't like to see that when one of your better players, who is also a captain, you run the risk of losing for the rest of the game so it wasn't a good thing."
When asked what Geno Smith said to him before the fight, Casey said, "What he said is between me and him. Just personal, between me and him."
With 6 seconds left in the game on their own 42 yard line, the Titans had time for one last play. Their offensive line, other than the center, left the game and was replaced with their good hands players. Quarterback Charlie Whitehurst their a short pass to Dexter McCluster who lateraled to Nate Washington. Washington lateraled to Whitehurst who ran for 20 yards before lateraling to Delanie Walker.
Walker ran the ball down the sideline, only to be knocked out of bounds by Jets safety Dawan Landry at the New York 9 yard line.
"It's just a play where we've got guys that can handle the ball. We take out all of the offensive linemen, except the center," said Walker. "It's a play where just try to pitch it back as much as we can until we get an opening and try to score."
Walker had 4 receptions on the day for 93 yards. He broke the single season franchise mark for most reception yards by a tight end held by Frank Wycheck with 793 yards.
Jake Locker's made his return to the starting lineup Sunday against the Jets only to be knocked out of the game in the second quarter by Jets defensive end Quinton Coples who hit Locker from behind driving his left shoulder into the ground. Locker dislocated his left shoulder and did not return to the game.
Before leaving the game, Locker was 6 of 11 passing for 57 yards. His replacement, Charlie Whitehurst completed 10 of 24 passes for 203 yards. Receiver Nate Washington had a big game hauling in 6 balls for 102 yards.
Running back Shonn Greene had 16 carries for 50 yards. Dexter McCluster had 15 yards on 5 runs.
For the Jets, Geno Smith was 16 of 28 for 179 yards and a touchdown. Eric Decker caught 7 passes for 100 yards. Running back Chris Johnson ran for 55 yards on 10 carries.
"I am proud of our team for the way they fought. We were down a number of guys. We had guys playing positions they haven't played before. We hung in there and we fought," stated Whisenhunt. "I am extremely frustrated with us giving the game away by the penalty there at the end. We had two situations with penalties that just can't happen and we addressed it in the locker room after the game."
"Obviously, where we are as a team there is a lot of frustration because of the way our guys have fought and battled and we hadn't won enough games. When you get into a situation like that in the fourth quarter after you fought your guts out to try and get in that position and you get them off the field on third down, that can't happen. So, that is extremely disappointing," said Whisenhunt.
The Tennessee Titans have a short week as they face the Jacksonville Jaguars on Thursday Night Football, December 18th at EverBank Field. Kickoff is at 7:25pm CT.
Box Score
New York Jets 16, Tennessee Titans 11
| | | | | | |
| --- | --- | --- | --- | --- | --- |
| | 1 | 2 | 3 | 4 | Final |
| New York Jets | 0 | 3 | 7 | 6 | 16 |
| Tennessee Titans | 3 | 2 | 6 | 0 | 11 |
Tennessee Titans

Passing
CP/AT
YDS
TD
INT
G. Smith
16/28
179
1
0
Rushing
ATT
YDS
TD
LG
C. Johnson
10
55
0
37
C. Ivory
12
25
1
12
G. Smith
4
16
0
10
P. Harvin
1
10
0
10
B. Powell
1
8
0
8
J. Conner
1
0
0
0
Receiving
REC
YDS
TD
LG
E. Decker
7
100
0
48
J. Cumberland
2
22
0
13
J. Amaro
1
20
0
20
B. Powell
2
10
0
7
J. Conner
1
9
1
9T
T. Graham
1
9
0
9
C. Owusu
1
8
0
8
C. Ivory
1
1
0
1
Fumbles
FUM
LOST
REC
YDS
T. Graham
0
0
1
0
Kicking
FG
LG
XP
PTS
N. Folk
1/2
51
1/1
4
Punting
NO
AVG
I20
LG
R. Quigley
7
40.9
1
56
Kickoff Returns
NO
AVG
TD
LG
T. Graham
2
22
0
23
P. Harvin
1
33
0
33
Punt Returns
NO
AVG
TD
LG
J. Kerley
3
7
0
20
New York Jets

Passing
CP/AT
YDS
TD
INT
C. Whitehurst
10/24
203
0
0
J. Locker
6/11
57
0
0
Rushing
ATT
YDS
TD
LG
S. Greene
16
50
0
8
D. McCluster
5
15
0
11
C. Whitehurst
2
9
0
10
B. Sankey
3
8
0
5
J. Locker
2
7
0
7
Receiving
REC
YDS
TD
LG
N. Washington
6
102
0
26
D. Walker
4
93
0
33
B. Sankey
1
18
0
18
K. Durham
1
14
0
14
S. Greene
1
13
0
13
D. McCluster
2
8
0
6
L. Washington
1
2
0
2
Fumbles
FUM
LOST
REC
YDS
C. Spencer
1
0
0
-16
L. Washington
1
1
0
0
J. Locker
0
0
1
0
Kicking
FG
LG
XP
PTS
R. Succop
3/3
51
0/0
9
Punting
NO
AVG
I20
LG
B. Kern
6
45.3
3
56
Kickoff Returns
NO
AVG
TD
LG
L. Washington
5
23
0
46
Punt Returns
NO
AVG
TD
LG
D. McCluster
4
6
0
15