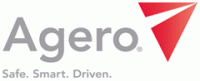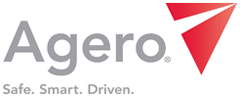 Clarksville, TN – For the third consecutive year, associates at Agero's Clarksville call center facility have participated in the Holiday Mail for Heroes campaign through the American Red Cross.
The program facilitates the writing and sending of handwritten holiday cards to deployed service members during the holiday season.
With the U.S. Army's Fort Campbell – home to the 101st Airborne Division and the 160th Special Operations Aviation Regiment – nearby, Agero associates were eager to participate and show their support for the troops. Nearly one thousand handwritten cards were provided to the Clarksville American Red Cross for delivery.
Agero, which employs more than 600 people in Clarksville, says its local associates routinely give back to the community. "Since the day we opened here, our Clarksville people have enthusiastically participated in number of giving initiatives throughout the year, " says Cathy Tylutki, Human Resources Director with Agero. "They're eager to make a difference in the community – and they do."
The company, a leading provider of roadside assistance, opened its state-of-the-art Clarksville call center facility at 2971 International Boulevard in 2012. According to Will Fugette, Agero Director of Operations, the Agero facility continues to grow and hire. "We're actually adding new lines of business here. In fact, Clarksville has become one of the highest performing of the company's five North American contact centers," says Fugette, adding that Agero is "very happy we chose to locate here."
For more information about Agero, please visit www.agero.com [1]