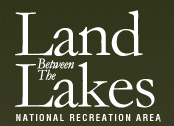 Golden Pond, KY – Land Between The Lakes partners with Kenlake State Resort Park over Martin Luther King Jr. weekend to host morning brunch and afternoon lunch eagle viewing river cruises, January 17th-19th.
Cruise on the 96-foot luxury CQ Princess to a variety of bald eagle viewing hotspots on Kentucky Lake. Cruises cost $60.00 per person. Call 270.924.2020 to make reservations. Full deposits are required for all trips.
On-board naturalists will help guests spot eagles and other winter wildlife from the comfort of the heated indoor cabin on the CQ Princess yacht.
Each cruise includes a delicious hot catered meal, hot and cold beverages, and clean restrooms.
"Land Between The Lakes serves as a major wintering spot for bald eagles from northern areas such as Michigan and Canada," stated John Pollpeter, Nature Station's Lead Naturalist. "The two flowing rivers, inland lakes, and expansive woodlands here provide fishing, hunting, and nesting grounds eagles need to thrive."
Eagle Viewing River Cruises:
January 17th, Brunch Cruise, 8:30-11:30am
January 17th, Lunch Cruise, 1:00pm-4:00pm
January 18th, Lunch Cruise, 11:00am-2:00pm
January 19th (Martin Luther King Jr. Day), Lunch Cruise, 11:00am-2:00pm
A full list of eagle viewing activities can be found at www.landbetweenthelakes.us/ by clicking on See and Do, Attractions, Nature Station, and then Eagle Viewing Tours 2015. Call 270.924.2020 to reserve your tour.
About Land Between the Lakes
Land Between The Lakes National Recreation Area manages more than 170,000 acres in western Kentucky and Tennessee as part of the U.S. Forest Service and the Department of Agriculture's public lands program. Land Between The Lakes offers outdoor recreation, lake access, land management, and environmental education to over 1.4 million visitors annually. The Friends of Land Between The Lakes works in partnership with the Forest Service providing program services, funds development, and volunteer support.
To find more information about Land Between The Lakes, log on to the official website at www.landbetweenthelakes.us or call toll-free at 1.800.LBL.7077 or local at 270.924.2000. For more information on the Friends of Land Between The Lakes, log on to www.friendsoflbl.org.
To subscribe to the official electronic newsletter, send an email to . Land Between The Lakes official Twitter accounts include @LBLScreechOwl, @LBLNature, @LBLHomeplace, and @LandBtwnLakes.
USDA is an equal opportunity provider and employer.