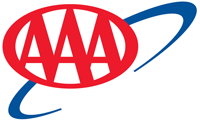 Tampa, FL – Motorists in Georgia, Tennessee, and now Florida welcomed the New Year with gasoline selling below $2.00 a gallon at some filling stations. This begins what could be a year of monstrous savings at the pump after record-high oil production in 2014 pushed crude oil and gas prices to the lowest level in six years.
U.S. gasoline prices were $1.11 more expensive just one year ago. At the beginning of 2014, the national average for regular unleaded was $3.32. Prices rose in the spring due to refinery maintenance and the switch to "summer-blend gasoline," peaking at $3.70 on April 18th.
Prices fluctuated through the summer, before finishing the year on a historic 97-day streak of declines, dropping $1.08 from September 26th – December 31st. That streak reached 101 days on Sunday, with prices falling a total of $1.13 so far.
"The entire landscape for gas prices has changed in a year," said Mark Jenkins, spokesman, AAA – The Auto Club Group. "People went from squirming at the thought of potentially paying $4.00 for gasoline, to wondering how soon is too soon to fill their gas tanks so they can get the lowest possible price at the pump? The answer remains, 'tomorrow is the best day to buy gas,' because prices are getting cheaper every day."
U.S. oil production is at its highest level in three decades, which has gutted crude oil and gasoline prices. West Texas Intermediate (the U.S. benchmark) began 2014 at $95.44 a barrel on the NYMEX. WTI peaked at $107.26 on June 20th, before falling to $53.27 on December 31st, the lowest price since May 2009.
Crude prices first fell below $100.00 a barrel on July 31st and never turned back. WTI dropped $44.61 from August 1st to December 31st. During that same time, the national average price for a gallon of regular unleaded fell $1.26. Overall, AAA estimates that Americans saved about $14 billion on gasoline in 2014 compared to 2013, based on monthly prices and consumption.
"This year promises to provide much bigger savings to consumers as long as crude oil remains relatively cheap," continued Jenkins. "It would not be surprising if U.S. consumers save a total of $50-$75 billion on gasoline in 2015 if prices remain low."
The average motorist currently saves nearly $22.00 for a 15-gallon tank of gasoline, compared to what they paid when prices were at their peak in April. The EIA forecasts American families could save as much as $550.00 this year on annual gasoline expenses compared to last year. In 2014, the average savings were $120.00 compared to the year before.
Gasoline prices are forecast to remain much lower this year. The EIA forecasts the national average price for a gallon of regular unleaded to be $2.60 – 74 cents below last year's average.
Average price for regular unleaded in 2014
National – $3.34
Florida – $3.34
Georgia – $3.26
Tennessee – $3.14
Price on January 1, 2014 vs. December 31, 2014
National – $3.32 (Jan 1) vs. $2.26 (Dec 31 – lowest price of the year)
Florida – $3.42 (Jan 1) vs. $2.36 (Dec 31 – lowest of the year)
Georgia – $3.24 (Jan 1) vs. $2.24 (Dec 31 – lowest of the year)
Tennessee – $3.12 (Jan 1) vs. $2.10 (Dec 31 – lowest of the year)
Peak average price in 2014
National – $3.70 4/28/2014
Florida – $3.76 4/18/2014
Georgia – $3.70 4/30/2014
Tennessee – $3.52 4/25/2014
Current and Past Price Averages
Regular Unleaded Gasoline
| | | | | | |
| --- | --- | --- | --- | --- | --- |
| | Sunday | Saturday | Week Ago | Month Ago | Year Ago |
| National | $2.209 | $2.217 | $2.297 | $2.728 | $3.322 |
| Florida | $2.316 | $2.324 | $2.396 | $2.741 | $3.426 |
| Georgia | $2.196 | $2.203 | $2.277 | $2.652 | $3.237 |
| Tennessee | $2.052 | $2.060 | $2.143 | $2.535 | $3.137 |