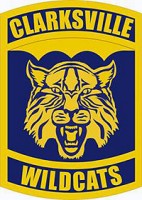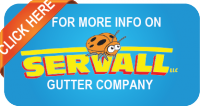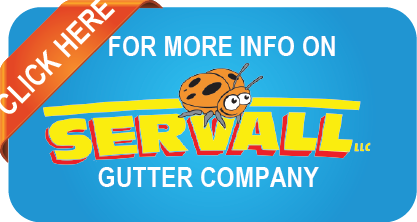 Clarksville, TN – Clarksville High School's girls basketball team scored the final 10 points in its District 10-AAA contest versus West Creek High School, Tuesday, January 6th at the William Workman Gymnasium, to pull away for a 53-40 victory.
The win is the sixth in a row for the Lady Wildcats (9-8, 4-1 District 10-AAA), as they also move over the .500 mark for the first time this season.
Clarksville High, who had trailed earlier in the fourth quarter, was clinging to a three-point lead, 43-30, following a bucket by West Creek's Madison Kurtz with 1:27 left.
The Lady Coyotes (7-6, 3-2 District 10-AAA) would then be forced to start fouling Clarksville High, beginning with CHS's JK Cummings going to the line with 1:20 left in regulation.
Cummings would hit one of two free throws in what would turn out to be a game-closing 10-0 run, with Cummings hitting three of four attempts from the free throw line and Ellie Treanton five of six in the final 80 seconds before LaPrasha Fair's bucket right before the final buzzer.
Fair would lead all scored with 16 points.
West Creek on the other hand couldn't knock down a basket after Kurtz's bucket with 1:27 left, as the Lady Coyotes missed their last five shots from the floor.
In the first half both teams got out of the blocks slowly, with Clarksville High holding a two-point advantage after the first quarter of play, 8-6.
The Lady Wildcats would slowly start to put some distance between themselves and the Lady Coyotes early-on in the second quarter behind the play of Fair and Haley Bearden, who combined to scored 11 straight points for CHS to help build a 21-11 advantage, with 1:11 left before intermission.
Bearden would finish with 13 points.
But West Creek would close out the first half with a 7-2 run over the final 56 seconds of the first half to cut the Clarksville High lead down to five at halftime, 23-18.
The third quarter would see Clarksville High score two quick baskets to lead by nine, 27-18, but West Creek would respond with Ariana Prather and Shayla Smith combining to score eight straight points to make it a one-point game, 27-26, with 2:46 left in the period.
Smith would lead West Creek with 15 points.
Clarksville High would carry a three-point advantage, 33-30, into the start of the fourth quarter, but the Lady Coyotes opened the final period by scoring the first six points to take a 36-33 lead, with 6:20 left in the game – their first lead since holding a 4-2 lead two minutes into the contest.
West Creek would lead until a bucket by CHS's Fair, at the 3:12 mark, to put the Lady Wildcats back up 39-38.
Clarksville High would build that advantage out to five points, 43-38, before Kurtz's bucket cut it to three.
Clarksville High returns to action January 7th, when they travel to Fort Campbell High School for a 7:30pm game, while West Creek continues District 10-AAA play on January 9th at Northeast High School in a 6:00pm contest.
Box Score
Clarksville High 53, West Creek 40
| | | | | | |
| --- | --- | --- | --- | --- | --- |
| | 1 | 2 | 3 | 4 | Final |
| West Creek Lady Coyotes | 6 | 12 | 12 | 10 | 40 |
| Clarksville High Lady Wildcats | 8 | 15 | 10 | 20 | 53 |
West Creek: Ariana Prather 8, Shayla Smith 15, Madison Kurtz 7, Tyisha Worthy 8, Jodi Thomas 2. Team totals 15 9-23 40.
Clarksville High: Ellie Treanton 7, JK Cummings 5, LaPrasha Fair 16, Hannah Goins 4, Ta'Tayana Outlaw 8, Haley Bearden 13. Team totals 20 13-18 53.
3-point field goals: West Creek 1 (Kurtz 1), Clarksville High 0
Records: West Creek 7-6, 3-2 District 10-AAA, Clarksville High 9-8, 4-1 District 10-AAA.