Austin Peay Sports Information

Jacksonville, AL – Austin Peay State University women's basketball team led by as much as 18 points in the second half but ultimately had to hang on late for a 57-54 Ohio Valley Conference victory against Jacksonville State, Thursday night, at Pete Mathews Coliseum.
«Read the rest of this article»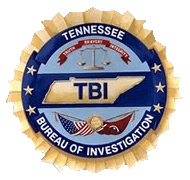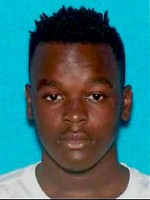 Nashville, TN – The Tennessee Bureau of Investigation has a new addition to the state's Top Ten Most Wanted list, Cortez Sims of Chattanooga.
Sims is wanted by the Chattanooga Police Department, the Tennessee Bureau of Investigation and the U.S. Marshals Service on charges of First Degree Murder, three counts of Aggravated Assault, Reckless Endangerment, Unlawful Possession of a Firearm and Possessing a Firearm during the Commission of a Dangerous Felony. «Read the rest of this article»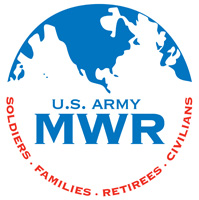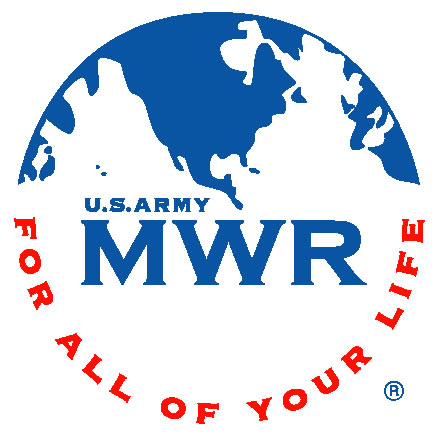 Fort Campbell, KY – Fort Campbell Outdoor Recreation Adventure Programs has just what you need when the weather gets cold and rainy – it's the Indoor Climbing Wall, located at 6621K 11th Airborne Division Road (outside Gate 10 across from the Riding Stables).
We have climbing programs available for all experience levels. Beginners can learn the skills needed to rock climb and experienced climbers can hone their skills and get a climb in even when the weather is bad outside.
«Read the rest of this article»

Clarksville, TN – On December 11th, 2014 and January 2nd, 2015, Vice Agents of the Clarksville Police Department's Special Operations Unit conducted operations targeting Internet prostitution on Back Page.com.
Seven arrests were made that included charges of Prostitution, Promoting Prostitution, Possession of a Handgun by a Felon, Possession of Drugs and Drug Paraphernalia.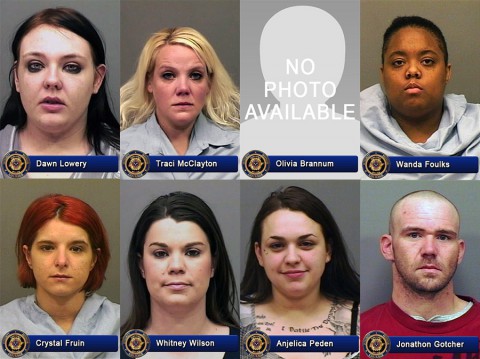 «Read the rest of this article»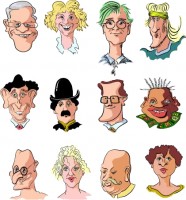 Clarksville, TN – Our culture has become fixated on what a person appears to be. Hundreds of books have been written on the subject; numerous television shows now describe this; scores of people now make their living by telling people what to wear. We believe that youth is the crowning age of life and everyone must work daily to present a youthful, attractive appearance.
Both women and men are advised on how to succeed in their professions by wearing certain types of clothing, using the latest age-defying make-up, choosing the right hair style, buying that certain briefcase that shows you to be executive material, and having every blemish—from body language to teeth—corrected to fit the ideal presentation. «Read the rest of this article»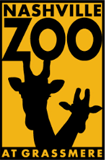 Nashville, TN – A herd of runners, walkers and strollers will make their way through Nashville Zoo during the 2015 Zoo Run Run on Saturday, January 24th. The annual 5K race takes participants past favorite habitats, like Kangaroo Kickabout and Flamingo Lagoon, and along roads and trails not normally accessed by the public.
Nashville Zoo will close to the public at 1:00pm on January 24th to prepare for the Zoo Run Run.  Registration and check-in begins at 1:30pm, and the race starts at 3:00pm.
«Read the rest of this article»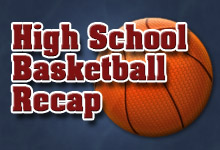 Clarksville, TN – The new year marks the midpoint of the local high school basketball season. After playing in tournaments over the holiday school break, teams buckle down to play in their districts for the second half of their season.
At this point, teams know their strengths and weaknesses. This time of year coaches preach about focus and execution, and pray their players stay healthy. The countdown to district tournaments continues and the hopes for the regular season championship dwindle with every loss.
«Read the rest of this article»

Clarksville, TN – A still life is a work of art traditionally depicting mostly inanimate subject matter, typically commonplace objects which may be either natural (such as food, flowers, dead animals, plants, rocks, or shells) or man-made (such as books, vases, jewelry, coins).
«Read the rest of this article»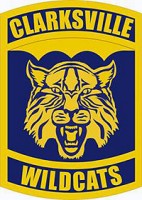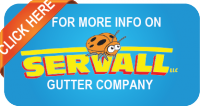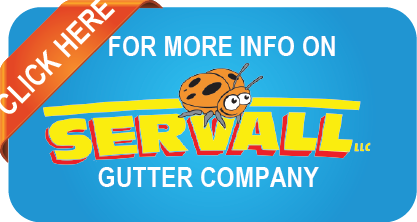 Clarksville, TN – It was Senior Night Wednesday, January 7th in William Workman Gymnasium at Clarksville High School. In addition to paying tribute to the 12 graduating senior wrestlers, the Wildcats hosted a triangular meet against the Rossview Hawks and the Fort Campbell Falcons.
However, instead of celebrating victories at their last home meet, the Wildcat seniors suffered defeats against both the Hawks and the Falcons.
«Read the rest of this article»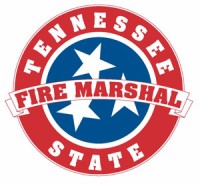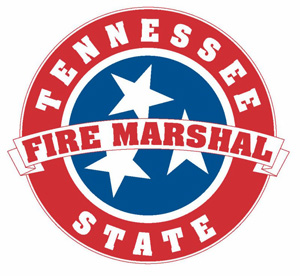 Nashville, TN – A smoke alarm installed through the Tennessee State Fire Marshal's Office "Get Alarmed Tennessee" smoke-alarm distribution program is credited with saving the lives of two people in Arlington, TN in the wake of a Wednesday house fire.
Floor mats kept too close to space heater ignited in a bathroom at the home at 11810 U.S. Highway 64 in Arlington on Wednesday and caused the blaze, which was extinguished by fire crews.
But a potentially tragic situation was avoided because the two homeowners who were asleep in the home at the time of the fire were awakened by their working smoke alarm and escaped the house unharmed. «Read the rest of this article»