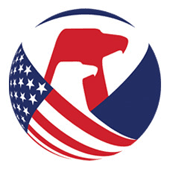 Washington, D.C. – The U.S. Consumer Product Safety Commission (CPSC) reports DD Brand Candles are being recalled by CoScentrix because the high flame on the candle can ignite the surface wax causing a possible fire hazard.
Consumers should stop using this product unless otherwise instructed. It is illegal to resell or attempt to resell a recalled consumer product.
Product Information
Name of Product: DD brand candles

Hazard: The candle's high flame can ignite the surface of the wax, posing a fire hazard.

Remedy: Refund

Consumers should immediately stop using the candles and return them to the nearest Hobby Lobby. Consumers with a receipt will receive a full refund. Consumers without a receipt will be issued a store credit. Online purchasers should contact CoScentrix for instructions on returning the product.

Consumer Contact: CoScentrix toll-free at 888.298.2722 from 8:00am to 5:00p. PT Monday through Friday or online at www.coscentrix.com and click on "Product Recall Info" at the bottom of the page.

Units: About 168,000 (About 256,000 candles sold in jars and tins were recalled in November 2014 and about 126,000 candles sold in tins were recalled in April 2014)

Description: This recall involves four types of DD branded single-wick candles: Mason jars in 5- and 12- ounce sizes, decorative jars in 10- and 20-ounce sizes, 13-ounce coffee tins and 13-ounce jars with a holiday theme. The candles were sold in a variety of fragrances and colors.

The 5-ounce Mason jars are 2.25 inches wide by 3.75 inches high. The 12-ounce Mason jars are 3 inches wide by 5 inches high. The jars have gray metal lids. The DD logo and the word Handcrafted are in raised letters on the front of the jars. The candle fragrance and size are printed on a hang tang attached to the mouth of the jars.

The 10-ounce decorative jars are 4 inches wide by 3 inches high. The 20-ounce decorative jars are 5 inches wide by 4 inches high and hold a candle. The jars have gray metal lids with the DD logo in raised letters on the top. The candle fragrance and size are printed on a rectangular label on the front of the jar.

The 13-ounce coffee tins are 3.5 inches wide by 4 inches high and have a silver metal lid. The candle size and fragrance are printed on a label that wraps around the outside of the tin.

The 13-ounce holiday candle jars are 3.75 inches wide by 4 inches high and have silver metal lids with the DD logo in raised letters on the top.  The DD logo inside a floral wreath, the fragrance and size are printed directly onto the front of the jar in silver.

The SKU number is on a label on the underside of each container.
Scent
SKU#
5-ounce Mason jar
Green Tea Leaf
746123
Pineapple Lavender
759258
Tomato Tart
721704
12-ounce Mason jar
Apple Spiced Cider
956797
Apricot Cranberry Jam
5441431*
Cherry Lime Spritzer
956862
Crushed Basil Leaves
910919
Ginger Vanilla
956755
Meyer Lemon and Juniper
909168
Night Potion
5441357*
Peach Cobbler
956359
Pineapple Lavender
957068
Rasberry Whip
956706
10-ounce decorative jar
Autumn Moonlight
957142
Beach Getaway
957712
Clementine and Mango
957506
Fern Leaf
957159
French Berries
957308
Sea Spa
957167
Southern Magnolia
957738
Spring Bouquet
957746
Tuscan Harvest
958009
Vanilla Orchid
958025
Vintage Luxe
958033
20-ounce decorative jar
Autumn Moonlight
841130
Beach Getaway
881920
Clementine and Mango
878900
Fern Leaf
854968
French Berries
886392
Sea Spa
859652
Southern Magnolia
883264
Spring Bouquet
889527
Tuscan Harvest
891242
Vanilla Orchid
892216
Vintage Luxe
905919
13-ounce coffee tin
Rooibos Tea
578476
13-ounce Holiday candle
Holiday Wreath
507186
Pomegranate
516997
Sleigh Ride
512061
Snowfall
500777
*Candles with seven-digit SKUs are seasonal.

Incidents/Injuries: CoScentrix has received one additional report of a candle's surface igniting and no additional reports of injury or property damage. In the two previous recalls CoScentrix received a total of 31 reports of the candle's surface igniting, one report of injury and 10 reports of property damage.

Sold exclusively at: Hobby Lobby stores nationwide and online at www.HobbyLobby.com from June 2014 through October 2014 for between $6.00 and $20.00.

Manufacturer: CoScentrix, of Carson, Calif.

Manufactured in: United States

The U.S. Consumer Product Safety Commission (CPSC) is still interested in receiving incident or injury reports that are either directly related to a product recall or involve a different hazard with the same product.

Please tell us about your experience with the product on SaferProducts.gov.
About the U.S. Consumer Product Safety Commission
The U.S. Consumer Product Safety Commission is charged with protecting the public from unreasonable risks of injury or death associated with the use of thousands of types of consumer products under the agency's jurisdiction. Deaths, injuries, and property damage from consumer product incidents cost the nation more than $1 trillion annually.
CPSC is committed to protecting consumers and families from products that pose a fire, electrical, chemical or mechanical hazard. CPSC's work to help ensure the safety of consumer products – such as toys, cribs, power tools, cigarette lighters and household chemicals -– contributed to a decline in the rate of deaths and injuries associated with consumer products over the past 40 years.
Federal law bars any person from selling products subject to a publicly-announced voluntary recall by a manufacturer or a mandatory recall ordered by the Commission.
To report a dangerous product or a product-related injury go online to www.SaferProducts.gov or call CPSC's Hotline at 800.638.2772 or teletypewriter at 301.595.7054 for the hearing impaired.
Sections
News
Topics
Candles, Carson CA, CPSC, Fire Hazard, Hobby Lobby, Recall, U.S. Consumer Product Safety Commission, United States, Washington D.C.