Austin Peay Sports Information

Cookeville, TN – Austin Peay State University men's basketball team fell to 0-2 in Ohio Valley Conference play and remained winless on the road for 2014-15 as it fell to Tennessee Tech, 72-56, Saturday night, at the Hooper Eblen Center.
«Read the rest of this article»
APSU Sports Information

Cookeville, TN – A valiant comeback attempt came up three minutes short as Austin Peay State University women's basketball team suffered its first Ohio Valley Conference loss, 75-71, to Tennessee Tech, Saturday at the Eblen Center.
«Read the rest of this article»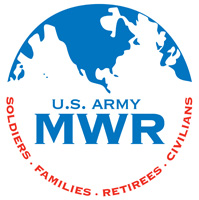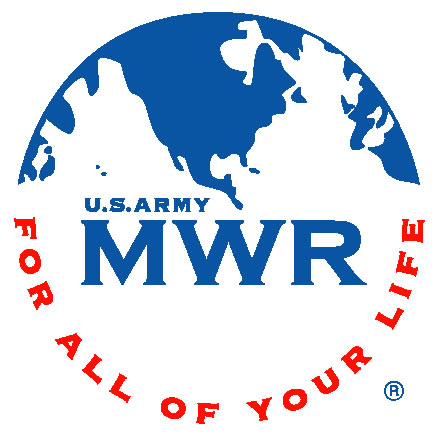 Fort Campbell, KY – Family and MWR is excited to announce the "I'm Fit Competition" for the Fort Campbell Civilian Workforce. I'M FIT stands for Installation's Movement (I'M) For Improvement & Transformation (FIT) and is a 120 day team competition allowing individuals to meet personal initiatives while combining efforts to meet competition goals.
The I'm Fit Competition will start mid-January, there is no fee and registration will be at the Gate 10 Physical Fitness Center (PFC), 7979 California Road, during the week of January 12th-16th. «Read the rest of this article»
Nashville, TN – Nashville Zoo invites the public to The Unknown 20: Findings from the Cemetery at Nashville Zoo on Tuesday, January 27th at 6:30pm.
During this free, hour-long program, two anthropologists who worked on the project will share what they discovered about the individuals located in the graves found on the Grassmere property and what their discoveries can tell us about the Zoo's history.
The cemetery, discovered during an archaeological dig in 1989, remained untouched until 2014 when archaeologists carefully and professionally exhumed the remains from their location near the Zoo front entrance and relocated them to a new cemetery site at the Historic Farm.
«Read the rest of this article»
Written by Walter Ham
20th CBRNE Command
Aberdeen Proving Ground, MD – The 1st Area Medical Laboratory is leading a joint task force that is operating six Ebola testing laboratories in Liberia.
Made up of microbiologists and laboratory technicians from the 1st Area Medical Laboratory (AML) and Naval Medicine Research Center, Task Force Scientist also includes civil affairs and military police personnel.
Task Force Scientist is headed by Col. Patrick M. Garman, the commander of the Aberdeen Proving Ground, Maryland-based 1st Area Medical Laboratory.
«Read the rest of this article»
Clarksville, TN – Okay, this is another example of "there's no vaccine for stupidity" and I have to admit I was wrong.
We wives usually have a pretty good idea of how to handle consumer affairs, but once in a great while, we blow it. This is the one time in recent history that my husband was right—and I should have listened to him.
It all started with a $2.00-off coupon I found in the newspaper. A sucker for a good deal, I just couldn't pass this one up.
Having been born with skin the color of a flounder fillet, I have always longed for a golden summer tan. Having no tolerance for lying in the blistering sunshine, I have rarely attained one.
This sun bronzer (minus the $2.00) claims to give you the glorious tan you have dreamed of with just so-o-o-o-o little effort. Just spray it on and then add a little every day until you are the color you want to be.
Sounds easy, doesn't it? «Read the rest of this article»
Clarksville, TN – Dunbar Cave State Natural Area has been a State Park since 1973. The cave and its surrounding 110 acres have considerable scenic, natural and historical significance. The entrance offered shelter to prehistoric Native Americans as far back as 10,000 years.
Dunbar Cave State Natural Area will present many nature programs during the year. There are programs for children and adults.
Some of the upcoming events include: Night Walk, Winter Trees, Winter Weeds, Bird Hike, and Nature Hike at Port Royal.
«Read the rest of this article»

Nashville, TN – The 24th edition of the Tennessee Sandhill Crane Festival is set to be held January 17th-18th at the Hiwassee Refuge and at the Birchwood Community Center.
The TWRA is the primary sponsor for the festival and many staff members and volunteers will again be contributing their services. For the fourth consecutive year, Olin Chlor Alkali Products is the corporate sponsor for the festival.
The festival is a celebration of the thousands of sandhill cranes that migrate through or spend the winter on and around the Hiwassee Refuge in Birchwood as well as an opportunity to focus attention on the rich wildlife heritage of the state and the Native American history of the area.
«Read the rest of this article»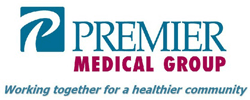 Clarksville, TN – Premier Medical Group is pleased to announce the addition of Dr. Erin Chambers to their family practice department.
Dr. Chambers studied at Austin Peay State University and earned her medical degree from the University of Tennessee College of Medicine in Memphis, Tennessee. She completed her family medicine residency at University of Tennessee/Jackson-Madison County General Hospital.
«Read the rest of this article»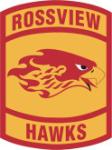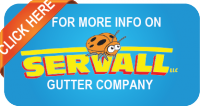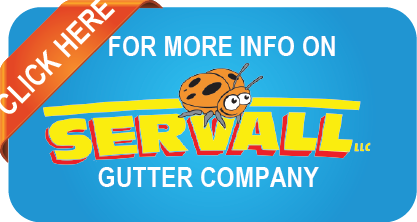 Clarksville, TN – After a slow start, the Rossview Lady Hawks (11-4, 6-0) defense clamped down on the Kenwood Lady Knights (5-12, 2-4) at Kenwood High School and ended their week with a 57-31 victory.
This was the Lady Hawks third win in the last four games. They are undefeated in district play. The Lady Knights were held to a season low in points. Although, it took more than a quarter for the Lady Hawks defense to settle in.
"We usually are a fast starting team. I don't know what was wrong with us tonight. We just weren't locked in defensively like we normally are to start the game," Rossview Lady Hawks head coach Justin Woods said.
«Read the rest of this article»