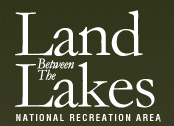 Golden Pond, KY – Land Between The Lakes National Recreation Area offers public school districts within 100 miles an opportunity to receive an Educational Field Trip Grant for the 2015-2016 school year. Educators must apply by April 30th, 2015.
Educational Field Trip Grants assist schools in covering costs for transportation; facility admission fees at Woodlands Nature Station, The Homeplace, and Golden Pond Planetarium; program costs; and dorm rental at Brandon Spring Group Center during the 2015-2016 school year.
Grant amount awarded to schools is based on:
School's matching funds
Number of students
Income level of families in applicant school (as represented by free and reduced lunch percentage)
Programs the school plans to participate in at Land Between The Lakes
All educational programs are designed to support Kentucky and Tennessee State K-12 curriculum guidelines for science, social studies, and arts and humanities. "Our programs offer students a hands-on experience to connect with nature, the stars, and history in support of classroom teaching," said Sharon Waltrip, Program Manager for Environmental Education. "A field trip is an excellent opportunity for students to gain an understanding of and appreciation for science and history, as well as the outdoors. It is an experience that will last a lifetime!"
The grant program is sponsored by the Forest Service, Friends of Land Between The Lakes, Calloway County Homemakers, Bicentennial Volunteers, the Johnston-Hanson Foundation, and others.
For more information about the Educational Field Trip Grant, visit http://friendsoflbl.org/programs/field-trip-grant-info.php or call 270.924.2091. Grant award results will be posted by June 30th.
About Land Between the Lakes
Land Between The Lakes National Recreation Area manages more than 170,000 acres in western Kentucky and Tennessee as part of the U.S. Forest Service and the Department of Agriculture's public lands program. Land Between The Lakes offers outdoor recreation, lake access, land management, and environmental education to over 1.4 million visitors annually. The Friends of Land Between The Lakes works in partnership with the Forest Service providing program services, funds development, and volunteer support.
To find more information about Land Between The Lakes, log on to the official website at www.landbetweenthelakes.us or call toll-free at 1.800.LBL.7077 or local at 270.924.2000. For more information on the Friends of Land Between The Lakes, log on to www.friendsoflbl.org. To subscribe to the official electronic newsletter, send an email to . Land Between The Lakes official Twitter accounts include @LBLScreechOwl, @LBLNature, @LBLHomeplace, and @LandBtwnLakes.
USDA is an equal opportunity provider and employer.