APSU Sports Information

Clarksville, TN – Belmont used an 23-5 second-half run and then held off a late Austin Peay State University charge as the Governors fell 89-83, Saturday night, in Ohio Valley Conference action in Dave Aaron Arena.
The loss dropped the Governors to 6-12 on the season and 1-3 in the OVC. Belmont snapped a two-game losing streak to improve to 11-7 overall and 3-2 in the OVC.
After a Chris Horton layup gave Austin Peay a 50-49 lead with 15:12 left, the Craig Bradshaw's scoring and Belmont's zone defense helped spur the Bruins run. Bradshaw, a preseason All-OVC selection, scored 11 points during four-plus minute stretch that saw a one-point Governors lead become a 15-point, 70-55 deficit.
Belmont maintained a double-digit advantage until 3:22 left in the contest. After two Chris Horton free throws had sliced the deficit to 10, 82-72, with 3:22 left, Damarius Smith took advantage of a Josh Robinson steal to score on layup.  The Governors' defense then forced another turnover and Smith again scored on a layup.
After two missed Belmont free throws, Chris Horton eventually was fouled on the offensive end. He made one of two free throws to cut the deficit to five, 82-77, with 2:17 remaining.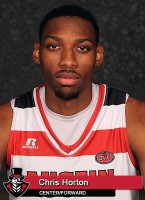 After a missed Taylor Barnette three pointer, the Govs had sights cutting the deficit to three. Ed Dyson drove the basket but 6-10 Tyler Hadden slipped over and blocked the layup. Barnette then answered on the other end with a jumper, ending APSU's hope for a comeback similar to Thursday against Tennessee State.
Horton led all scorers with 23 points and 12 rebounds—his ninth double-double this season. Khalil Davis added 14 as did freshman Josh Robinson. The Governors shot an improved 45.6 percent (31 of 68) from the floor.
But that paled in comparison to Belmont, which shot 59.6 percent (34 of 57), including 62 percent (12 of 18) in the second half, led by forward Evan Bradds 22 points on 8-of-8 floor shooting.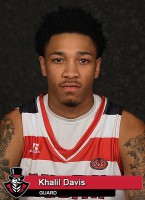 Entering the game shooting only 29 percent from three-point range during league play, the Bruins shot 45.5 percent (10 of 22) against the Governors, with Barnette's slingshot form producing four of them.
Bradshaw scored 20 points while Hadden, who was averaging just 1.9 points per game coming in, scored 13 points on 5-of-6 shooting.
Austin Peay got off to a hot start in the contest, leading 9-2, and eventually going up by 10 twice. But Belmont was able to turn two APSU turnovers into buckets and that changed the half's momentum. Belmont, in fact, took a 38-37 lead into intermission.
The victory was the 700th for Belmont coach Rick Byrd, who is in 34th season of coaching.
Box Score
Austin Peay 83 (6-12 1-3 OVC) vs Belmont 89 (11-7 3-2 OVC)
| | 1 | 2 | Total | Records |
| --- | --- | --- | --- | --- |
| Belmont | 38 | 51 | 89 | 11-7 (3-2 OVC) |
| Austin Peay | 37 | 46 | 83 | 6-12 (1-3 OVC) |
Belmont 89
##
Player
FGM-FGA
3FGM-3FGA
FTM-FTA
OFF-DEF
TOT
PF
TP
A
TO
BLK
STL
MIN
35
Bradds, Evan
8-8
0-0
6-7
1-4
5
3
22
1
3
0
0
28
23
Bradshaw, Craig
9-16
2-5
0-1
0-4
4
1
20
6
4
1
3
35
20
Barnette, Taylor
5-13
4-9
0-3
0-0
0
2
14
1
2
0
1
30
22
Chamberlain, Reece
2-3
0-0
3-4
2-6
8
2
7
8
3
0
5
34
32
Egekeze, Amanze
1-2
0-1
0-0
0-1
1
3
2
1
1
0
1
9
41
Hadden, Tyler
5-6
2-2
1-1
2-1
3
3
13
0
0
1
0
14
25
Mercer, Mack
2-3
0-0
0-0
1-2
3
2
4
0
0
0
0
12
1
Luke, Austin
1-1
1-1
1-2
0-2
2
0
4
0
1
0
0
7
43
Laidig, Jeff
1-1
1-1
0-0
0-2
2
0
3
0
0
0
0
11
2
Smith, Nick
0-1
0-1
0-0
1-0
1
1
0
0
1
0
0
9
4
Mobley, Holden
0-1
0-1
0-0
0-0
0
2
0
0
2
0
1
8
11
Turner, Spencer
0-2
0-1
0-0
0-1
1
0
0
0
1
0
0
3
0
TEAM
0-0
0-0
0-0
1-0
1
0
0
0
0
0
0
0
Totals
34-57
10-22
11-18
8-23
31
19
89
17
18
2
11
200
Percentages
59.6%
45.5%
61.1%
Austin Peay 83
##
Player
FGM-FGA
FGM3-FGA3
FTM-FTA
OFF-DEF
TOT
PF
TP
A
TO
BLK
STL
MIN
5
Horton, Chris
8-12
0-0
7-8
8-4
12
2
23
2
2
1
2
32
11
Davis, Khalil
4-10
2-4
4-5
3-2
5
3
14
4
0
0
0
34
4
Robinson, Josh
6-17
2-7
0-0
0-3
3
4
14
0
2
0
3
33
24
Dyson, Ed
4-9
0-2
3-5
1-4
5
4
11
0
5
0
0
32
12
Purvis, Jeremy
0-2
0-2
0-0
0-0
0
0
0
0
0
0
1
6
22
Smith, Damarius
3-5
0-0
1-1
1-2
3
0
7
4
5
1
3
19
2
Williams, Zavion
3-7
1-2
0-0
0-2
2
4
7
2
0
0
1
18
15
Freeman, Chris
3-4
0-0
1-2
1-1
2
1
7
1
0
1
0
15
10
Ivory, Tre
0-2
0-2
0-0
0-0
0
3
0
1
1
0
0
11
TM
TEAM
0-0
0-0
0-0
2-2
4
0
0
0
0
0
0
0
Totals
31-68
5-19
16-21
16-20
36
21
83
14
15
3
10
200
Percentages
45.6%
26.3%
76.2%