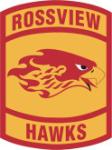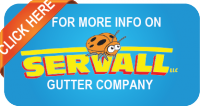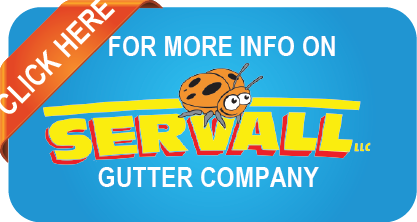 Clarksville, TN – Rossview High School's girls basketball team went a long way in trying to secure their third straight District 10-AAA regular-season championship, Tuesday, January 20th at the William Workman Gymnasium, as the Lady Hawks defeated Clarksville High School 44-29, in a showdown between the top two teams in the district.
Both teams came out and struggled in the opening minutes in getting their offenses going, with Rossview (13-5, 8-1 District 10-AAA) needing almost two minutes to get on the board with baskets from Mickey Head and Cassidy Taylor putting the Lady Hawks up 4-0.
Clarksville High (13-9, 7-2 District 10-AAA) would get back to within one point by hitting three of four free throws, one by LaPrasha Fair and two by Ellie Treanton, with 4:09 left in the opening quarter.
Treanton would be the only player from either team to break into double figures, finishing with 10 points.
But the two teams would only score two points each the rest of the way, with Rossview getting a bucket from Taylor and Clarksville High getting two free throws from Haley Bearden to see the Lady Hawks hold a 6-5 advantage after the first eight minutes of play.
The scoring struggles would continue into the second quarter for both teams, with Clarksville High taking its only lead of the game, 9-7, following a basket by LaPrasha Fair, at the 6:10 mark.
But that would be the final points of the first half for CHS, as Rossview closed out the first half on an 8-0 run – including the final six coming from Jemiah Harrison — to take a 15-9 advantage into intermission.
The third quarter would see Rossview slowly build its lead out to 10 points, 23-13, with 2:51 left in the period, before Clarksville High rallied to cut the margin back to five points on a 7-2 run – including four straight points by Treanton in the final 41.5 seconds – to see the Lady Hawks hold a 25-20 advantage heading into the final quarter.
But that little scoring burst to end the third quarter would be the last run the Lady Wildcats would have in the contest, with Rossview coming out and scoring the first five points of the final quarter to go back up 10 points, 30-20, and never look back, as the Lady Hawks outscored the Lady Wildcats 19-9 over the final eight minutes to pull away for the 15-point victory.
Both teams return to District 10-AAA action at 6:00pm on January 23rd, with Clarksville High hosting Kenwood High School and Rossview traveling to Springfield High School.
Box Score
Rossview 44, Clarksville High 29
| | | | | | |
| --- | --- | --- | --- | --- | --- |
| | 1 | 2 | 3 | 4 | Final |
| Rossview Lady Hawks | 6 | 9 | 10 | 19 | 44 |
| Clarksville High Lady Wildcats | 5 | 4 | 11 | 9 | 29 |
Rossview:
Samajia Ogburn 6, Karle Pace 9, Haylee Croom 5, Cassidy Taylor 6, Liz Quinio 4, Mickey Head 6, Jemiah Harrison 8. Team totals 18 8-16 44.
Clarksville High:
Ellie Treanton 10, JK Cummings 5, LaPrasha Fair 7, Aliyah Miller 1, Chrislen Brown 2, Haley Bearden 4. Team totals 10 8-15 29.
3-point field goals: Rossview 0, Clarksville High 1 (Cummings 1).
Records: Rossview 13-5, 8-1 District 10-AAA; Clarksville High 13-9, 7-2.