Austin Peay (6-12/1-3) vs. SIU Edwardsville (7-10/3-3)
Thursday, January 22nd, 2015 | 7:00pm CT
Edwardsville, IL | Vadalabene Center

Edwardsville, IL – Austin Peay State University men's basketball team hopes momentum gained from its season's best offensive performance will carry over as it travels to play SIU Edwardsville, 7:00pm, Thursday, in an Ohio Valley Conference matchup at the Vadalabene Center.
The Govs, 6-12 overall and 1-3 in the OVC, continue seeking that elusive first road win in 2014-15.
After defeating Tennessee State, 69-68, in a miraculous comeback, the Governors lost to Belmont, 89-83, Saturday in another contest where the Govs made a valiant late-game charge, only to come up short.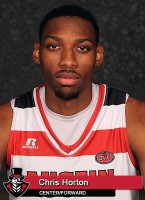 The 83 points were the Govs' highest total this season for a team that has been offensively challenged. The 45.6 percent field-goal shooting was the first time in five games the Governors shot better than 40 percent. They will need that offensive push if the Govs are end the nine-game road losing streak.
Junior center Chris Horton is coming off his season's ninth double-double with 23 points and 12 rebounds while freshman Josh Robinson made it three straight games in double figures with 14 points, the same as junior teammate Khalil Davis, who also had four assists.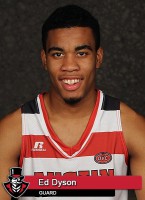 Horton leads the Govs attack at 12.5 points and 10.2 rebounds per game while Davis has improved his scoring average to 11 ppg. Ed Dyson and Chris Freeman are each at 10.1 ppg, but Freeman has slumped of late, scoring just 15 points over the last four contests.
SIUE returns home after a tough road trip that saw the Cougars bounced at both Morehead State and Eastern Kentucky. The Cougars enter the contest 7-10 overall, but are 3-3 in the OVC. Like the Govs, the Cougars have yet to win a road game this season. However, they are an impressive 7-2 record at home.
The Cougars are a deep team—10 players have appeared in all six OVC contest so far. The Cougars utilize what would be considered a smaller lineup except for 6-10 Keaton Jackson, who is averaging 8.3 ppg and shooting 64 percent from the floor.
From there it normally is 6-2 guard Kris Davis, the team's only double-figure scorer at 14.5 ppg along with 6-0 Donivine Stewart (9.5 ppg), 6-4 Rozell Nunn (9.2 ppg) and 6-6 Michael Messer (7.9 ppg).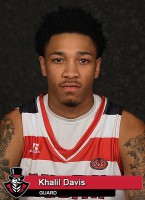 As a result, SIUE likes to spread the floor and drive to the basket or kick it to the perimeter.
The Cougars are converting 39 percent of their three pointers, averaging of seven three pointers made per game, attempting almost 18.
Davis, Stewart, Messer and reserve Jake Newton all have attempted more than 40 three pointers this season.
Inside the Series
The Series: This is the sixth meeting, with Austin Peay trailing 2-3.
Series Streak: SIUE has won two straight
Last Meeting: SIUE 83, Austin Peay 68, February 15th, 2014.
The More You Know
What A Win Would Mean: The Govs would improve to 7-12…they would gain their second OVC victory…they would improve to 2-3 in league play…they would capture their first road win…they would improve to 3-3 against SIUE..it snap a two-game losing streak in the series…it would be APSU's second win of 2015…they would go to 2-4 in January…it would make Dave Loos 3-3 all-time against SIUE…it would make Loos 3-3 all-time against SIUE coach Lennox Forrester…it would be Dave Loos' 472nd career victory and 390th APSU victory.
What A Loss Would Mean: The Govs would fall to 6-13 overall…it would drops the Govs to 0-3 in OVC road games…the Govs would slip to 0-10 on the road…it would the Govs third straight loss in the series…the Govs would fall to 1-4 in the OVC…APSU would fall to 0-1 against the OVC West…Loos would drop to 471-417 overall and 389-364 as the Governors head coach.
Broadcast Information
Radio • Governors Sports Network
Play-by-Play: David Loos
Analyst: Brad Kirtley
Governors on the Web
Live Video: www.OVCDigitalNetwork.com/showcase
Live Audio: www.LetsGoPeay.com
Live Statistics: www.siuecougars.com/sports
Video – Coach Dave Loos