Clarksville, TN – On Tuesday, January 20th, 2015 at approximately 8:45pm the Clarksville Police Department responded to 321 Lansinger Lane in reference to a shooting call.
57-year-old Lisa Downs and 23-year-old Donald Johnson had suffered multiple gunshot wounds and were transported by LifeFlight to Vanderbilt University Medical Center.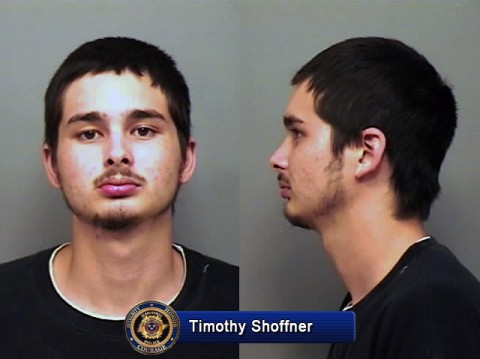 48-year-old Sherri Downs-Tipton was transported to Gateway Regional Medical Center with a gunshot wound.
A deceased male subject was found at the location. His identity is currently being investigated and will be released following positive identification and notification of the next of kin.
Investigators believe that Timothy David Shoffner (a 22-year-old white male, 5'8" in height, weighing 140 lbs, with black hair) was directly involved in this incident. Shoffner currently has several arrest warrants on file, and investigators need the public's assistance in locating him. Shoffner is believed to be in the Clarksville or Ashland City area.
Anyone with information concerning this case or information regarding Shoffner's whereabouts is urged to contact Detective Michael Ulrey with the Clarksville Police Department Special Operations Unit at 931.648.0656 Ext. 5483 or the Clarksville Police Department's CrimeStoppers TIPS Hotline at 931.645.TIPS (8477).