Suicide Tenth Leading Cause of Death in Tennessee, U.S. & Internationally

Nashville, TN – In 2013, intentional self-harm was the tenth leading cause of death in Tennessee, a ranking that mirrors U.S. and international cause of death rankings. According to data from the Tennessee Department of Health's Vital Records office, a total of 1,017 people in Tennessee committed suicide that year.
Statistics point out disparities in Tennessee's diverse population and the need to understand suicide warning signs and the actions required to prevent loss of life. «Read the rest of this article»
Written by Guy Webster/Veronica McGregor
NASA's Jet Propulsion Laboratory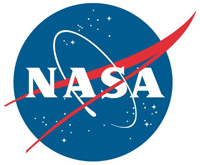 Pasadena, CA – NASA and Microsoft have teamed up to develop software called OnSight, a new technology that will enable scientists to work virtually on Mars using wearable technology called Microsoft HoloLens.
Developed by NASA's Jet Propulsion Laboratory in Pasadena, California, OnSight will give scientists a means to plan and, along with the Mars Curiosity rover, conduct science operations on the Red Planet.
«Read the rest of this article»