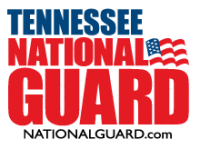 Nashville, TN – Eight wounded warriors, their families, and two Gold Star families were invited as special guests through Humana's Wounded Warriors Program to the Franklin American Mortgage Music City Bowl in Nashville. The group arrived at the Renaissance Hotel in downtown Nashville on Sunday, December 28th and attended bowl game festivities the next two days.
Franklin American Mortgage provided several tables for the group at the Franklin American Mortgage Coaches Luncheon, held at the Wildhorse Saloon on Monday, December 29th.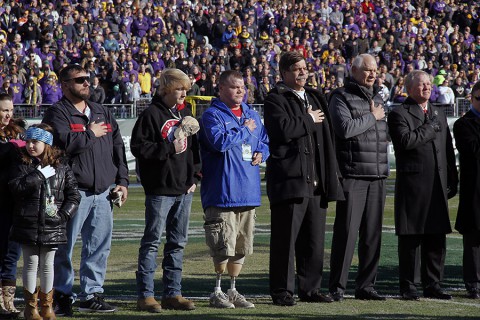 Both teams participating in the bowl game, the Louisiana State University Tigers and the Notre Dame Fighting Irish, attended the luncheon with their coaches.
Several of the team members and even Les Miles, head coach for the LSU Tigers, approached the group to thank them for their service, sign autographs, and snap photos. During the opening remarks for the luncheon, the wounded warriors received a special welcome from the commentator as well as a standing ovation from the crowd.
That evening, the group went to Broadway for the Franklin American Mortgage Music City Bowl 2nd Annual Hot Chicken Eating World Championship and the Battle of the Bands with a special performance by country singer Trace Adkins.
Adkins met the wounded warriors and posed for a group picture before they were escorted on stage where they received a loud "thank you" from thousands of spectators in the crowd. The group enjoyed the rest of the night watching each school's band perform from the Hard Rock Café.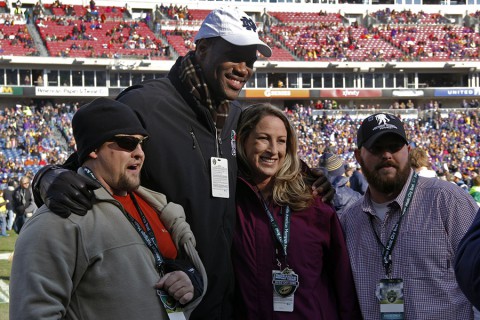 On game day, the crew was escorted directly onto LP Field. The young children and teenagers gleamed with excitement. For some, it was their first time stepping onto LP Field. Others were all too familiar with representing the wounded warriors during various sporting events.
Sgt. Kevin Downs from Kingston Springs, Tennessee, has attended the Music City Bowl for four years. While serving with the Tennessee Army National Guard, Downs suffered an IED blast in 2005 that took both his legs, mangled his hands, and burned 60 percent of his body. He describes the importance of attending these events.
"The public likes to show their appreciation. Some people hear about [wounded warriors], but never see the individual," Downs said.
The group stood in the middle of the field to be recognized, receiving cheers from both teams' fans. They remained on the field for the singing of God Bless America and the national anthem. Shortly after, they were escorted up to their suites to enjoy the game with complimentary food and drinks provided by Delta Dental of Tennessee.
John Patterson, the Tennessee National Guard family assistance coordinator, has arranged the logistics for the group during the Music City Bowl for four years. Patterson hopes that this event will encourage other organizations to sponsor wounded warriors.
"When organizations like the Nashville Sports Council, Humana Health, Delta Dental of Tennessee, and last but not least Franklin American Mortgage Company get involved, the warriors get the exposure for the sacrifices they made for our country," he said "If other organizations see this then hopefully they will join the cause and keep our wounded warriors and all service members fresh in everyone's mind."
Photo Gallery