Austin Peay Sports Information

Bloomington, IN – A handful of athletes found their way into the top-five for Austin Peay State University track and field on the final day of competition at the Gladstein Invitational.
The day started promisingly, with a fourth-place showing by freshman Sonja White. The newcomer from nearby Northeast High School was fourth in the 21-runner field at 25.87, less than three-tenths of a second from a top-three finish.
«Read the rest of this article»
Written by Guy Webster
NASA's Jet Propulsion Laboratory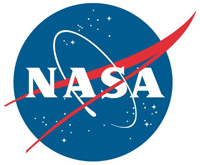 Pasadena, CA – A panorama from one of the highest elevations that NASA's Mars Exploration Rover Opportunity has reached in its 11 years on Mars includes the U.S. flag at the summit.
The view is from the top of "Cape Tribulation," a raised section of the rim of Endeavour Crater. The panorama spans the interior of the 14-mile-wide (22-kilometer-wide) crater and extends to the rim of another crater on the horizon.
Opportunity has driven 25.9 miles (41.7 kilometers) since it landed in the Meridiani Planum region of Mars on January 25th, 2004 (Universal Time, which was January 24th, PST).
«Read the rest of this article»