APSU Sports Information

Clarksville, TN – Suffering through its worst shooting night of the 2014-15 campaign, Austin Peay State University women's basketball team dropped a 71-61 Ohio Valley Conference decision to league-leading UT Martin, Saturday, at the Dunn Center.
«Read the rest of this article»
Nashville, TN – The National Weather Service (NWS) reports a sharp cold front will move into the Clarksville-Montgomery County as well as the Mid-State area tonight bringing with it sub freezing temperatures and light snow accumulations.
As early as 10:00pm tonight our northwest counties will begin to see light snow. The band of snow will move quickly through Middle Tennessee, reaching the metro Nashville area around 11:00pm or midnight and the upper Cumberland Plateau after midnight. «Read the rest of this article»
Austin Peay (7-15/2-6) vs. UT Martin (13-8/5-3)
Thursday, February 5th, 2015 | 7:30pm CT
Clarksville, TN | Dunn Center

Clarksville, TN – Austin Peay will continue its search for offensive consistency when it plays host to Ohio Valley Conference surprise UT Martin, 7:30pm, Thursday in Dave Aaron Arena.
The third game of a five-game homestand, the Governors are seeking to snap a two-game losing streak.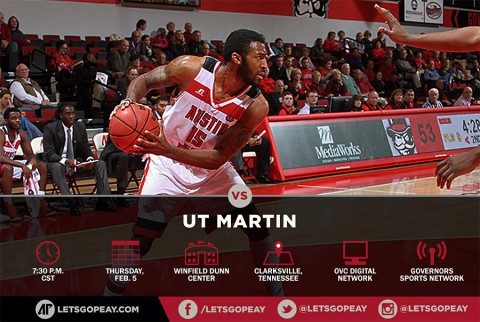 «Read the rest of this article»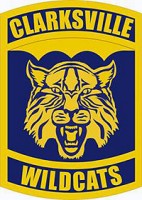 Clarksville, TN – The cafeteria at Clarksville High School was filled with people celebrating the six athletes preparing to sign their letters of intent on National Signing Day. Smiling and wearing gear from their future schools, the six athletes from three different sports were Abby Anderson, Dennis Merriweather, Mason Gasaway, Ella Baggett, Autumn Copeland and Justis Bailey.
Abby Anderson is the first Lady Wildcat volleyball player to sign a letter a intent to a university. Anderson committed to King University in Bristol, Tennessee. She was a decorated four year starter at Clarksville High. In addition to being chosen to this season's Region 5 All Tournament Team, she was named to the All District Team for the second time.
«Read the rest of this article»
Clarksville, TN – From the first time some nut case tampered with food by inserting poison in a package in the grocery store, manufacturers have become increasingly aware of packaging their products so that no tampering can occur.
That's great for keeping us all safe and I applaud their efforts—but I have a problem. Over the years, my hands have become increasingly weaker and I don't have the strength to break your codes!
I worked as the office manager for the music department at the University of Virginia for several years. The woman who had that job before me was quite tall and I'm quite short. The desk and computer equipment that fit her was a disaster for me. «Read the rest of this article»
Wednesday, February 4th, 2015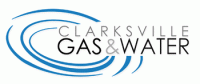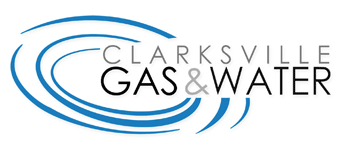 Clarksville, TN – Clarksville Gas and Water has turned off water service on Tobacco Road at the Creekbend Trailer Park to repair a water main leak. Area residents may also experience low water pressure during the work.
The repair is anticipated to be finished and water restored by approximately 7:00pm.
The road is open to traffic.
APSU Sports Information

Clarksville, TN – Austin Peay State University literally could re-title a popular old Glen Campbell song with its 2015 football recruiting class.
Instead of "Wichita Lineman" it easily could be titled "Austin Peay Linemen" as the Governors expect to bring some 17 new linemen to campus in 2015.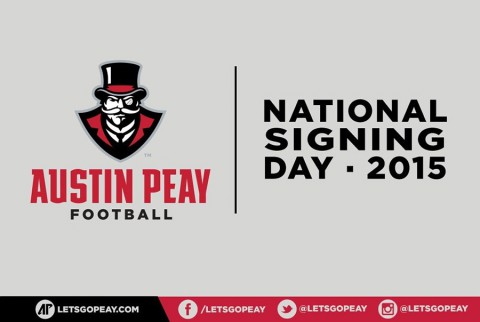 «Read the rest of this article»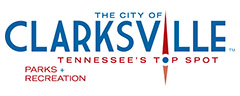 Clarksville, TN – Do you like fishing? Are you interested in aquatic environments? Clarksville Parks and Recreation has once again teamed up with the National Fishing in Schools Program to offer a class in basic fly fishing!
Class will be held at the Crow Community Center on Thursdays from 4:00pm to 5:00pm, March 5th through March 26th, and is open to grades 6-12. «Read the rest of this article»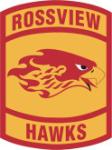 Clarksville, TN – Like thousands of high school athletes across the country, three Rossview Hawks' football players, Jim Irwin, Tristan Luke and Charles Talleyrand, signed their letter of intent in a ceremony at Rossview High School Wednesday morning as part of National Signing Day.
"The three guys that signed today, Charles Talleyrand, Tristan Luke and Jim Irwin, all quality kids. Great opportunities for them. Certainly proud of them," Rossview Hawks football head coach Ron Lambert said. "This is just a reward for those guys and their teammates, really the whole school."
«Read the rest of this article»
Clarksville, TN – The Austin Peay State University Department of Art will be showcasing the work of its students and faculty this Saturday, February 7th at the L Gallery, located in the heart of Nashville's art district.
Titled "ALL IN: Students and Faculty Selections from APSU", the exhibit will feature artwork by students in a number of disciplines, including Karlie Allen (graphic design), Amy Duncan (drawing), Amy Dean (ceramics), Laura Praseutkoun (photography) and Laura Ward (sculpture).
«Read the rest of this article»