Gas prices in February usually rise 22 cents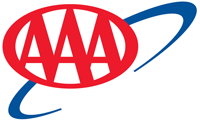 Tampa, FL – Motorists saw pump prices jump more than a dime last week. The national average price for a gallon of regular unleaded rose 12 cents in seven days. The state averages also rose 13 cents in Florida, 10 cents in Georgia, and 12 cents in Tennessee.
"Gas prices increased due to a series of refinery issues in the Midwest and a rise in crude oil prices," said Mark Jenkins, spokesman, AAA – The Auto Club Group. "Gasoline and oil prices quickly rose mid-week, but stabilized through the weekend."
Crude oil prices traded as high as $53.16, before closing at $51.69 on the NYMEX Friday – an increase of $3.45 from the week before.
Oil prices are still 52 percent cheaper than the peak price last year. The EIA forecasts oil prices to average around $60.00 a barrel this year, more than $30.00 cheaper than the average in 2014.
"Global oil prices should continue to register multi-year lows with supply outpacing demand, and barring any events that cause the global price to increase substantially, AAA expects that the U.S. average will remain below $3.00 per gallon throughout 2015," Jenkins said. "However, the next several months are likely to be very volatile for oil and gas prices as demand increases and refineries enter maintenance season."
It is not uncommon for gas prices to increase 30-50 cents per gallon between early February and the middle of spring. Gas prices in February have increased during the previous five years by an average of 22 cents per gallon. Prices typically remain volatile through the summer, before dipping in the fall.
Visit www.AAA.com/Gas to view current prices.
Current and Past Price Averages
Regular Unleaded Gasoline
| | Sunday | Saturday | Week Ago | Month Ago | Year Ago |
| --- | --- | --- | --- | --- | --- |
| National | $2.175 | $2.172 | $2.056 | $2.182 | $3.270 |
| Florida | $2.202 | $2.196 | $2.074 | $2.275 | $3.315 |
| Georgia | $2.089 | $2.089 | $1.994 | $2.147 | $3.177 |
| Tennessee | $2.023 | $2.022 | $1.898 | $2.009 | $3.080 |