APSU Sports Information

Clarksville, TN – Austin Peay State University opened the home part of its 2015 schedule with a pair of losses, Friday at Cheryl Holt Field, including being no-hit in the nightcap, as Miami (Ohio) won by scores of 13-2 and 9-0.

The no-hitter in Game 2 by Miami's Remy Edwards was the first against the Lady Govs (1-6) since February 7th, 2014, when Syracuse turned the trick at the University of South Alabama Mardi Gras Invitational.

Edwards (2-1) struck out nine, while walking four, with the Lady Govs best scoring chance coming in the bottom of the third inning, with Laurel Burroughs drawing a two-out walk and stealing second.

Morgan Hoeg, Sidney Hooper and Savanna Oliver were the other Lady Govs to reach base on walks.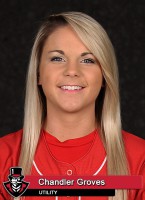 Heather Norris (0-2) took the loss for Austin Peay, lasting only 1.1 innings, including giving up seven first-inning runs – including four coming on a grand slam homer by Jenna Jones.
In Game 1, the Lady Govs (1-6) fell behind 7-0 after three-and-a-half innings before finally getting on the scoreboard in the bottom of the fourth inning.
Chandler Groves and Allie Blackwood got the inning going for APSU with back-to-back one-out singles, followed an out later by Erica Inagaki's RBI single to drive in Chandler.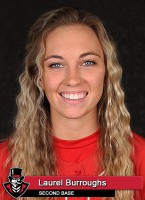 Miami (5-2) would be leading 8-1, when Austin Peay would pick up its final run of the game in the bottom of the fifth inning on a one-out home run by Laurel Burroughs – her second of the year.
Alexis Hill and Hoeg would have the other hits in the game for Austin Peay.
The RedHawks would close out the game with five more runs in the top of the seventh for the 13-2 final.
Natalie Ayala (1-3) took the loss for Austin Peay, giving up five runs in 1.1 innings, while Amber Logemann (3-1) picked up the win – going six innings with 13 strikeouts and two walks.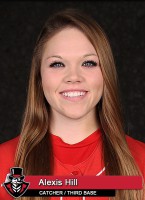 Austin Peay is off until next weekend when they play host to its first home in-season home tournament since 2011 with the Governors Classic.
The Classic will run Friday, Saturday and Sunday with a tournament field that will include IP Fort Wayne, South Dakota State, East Tennessee and Wright State.
Austin Peay will open the classic at 10:00am, Friday, versus IP Fort Wayne.
Box Score – Game 1
Miami (Ohio) 13 (4-2) vs Austin Peay 2 (1-5)
| | 1 | 2 | 3 | 4 | 5 | 6 | 7 | | | R | H | E |
| --- | --- | --- | --- | --- | --- | --- | --- | --- | --- | --- | --- |
| Miami (Ohio) | 2 | 3 | 0 | 2 | 1 | 0 | 5 | | 13 | 18 | 1 |
| Austin Peay | 0 | 0 | 0 | 1 | 1 | 0 | 0 | | 2 | 6 | 3 |
W: Logemann,Amber (3-1) L: AYALA, Natalie (1-3)
Miami (Ohio) (5-2)
| Player | AB | R | H | RBI | BB | SO | PO | A |
| --- | --- | --- | --- | --- | --- | --- | --- | --- |
| Marshall,Tiyona cf | 4 | 2 | 2 | 0 | 0 | 0 | 1 | 0 |
| McCarver,Eryn 2b | 5 | 2 | 1 | 1 | 0 | 0 | 0 | 2 |
| Shuey,Taylor rf | 5 | 3 | 3 | 3 | 0 | 0 | 1 | 0 |
| Lipscomb,Bree lf | 5 | 1 | 3 | 3 | 0 | 0 | 1 | 0 |
| Reed,Hailey 1b | 5 | 0 | 2 | 1 | 0 | 1 | 1 | 0 |
| Mattera,Megan dp | 5 | 0 | 1 | 1 | 0 | 0 | 0 | 0 |
| McChesney,Kylie ss | 4 | 2 | 3 | 1 | 0 | 0 | 3 | 1 |
| Edwards,Remy 3b | 3 | 1 | 1 | 1 | 0 | 0 | 0 | 0 |
| McIntyre,Shanyn c | 4 | 2 | 2 | 2 | 0 | 1 | 14 | 0 |
| Logemann,Amber p | 0 | 0 | 0 | 0 | 0 | 0 | 0 | 1 |
| Fredericks,Kelsey p | 0 | 0 | 0 | 0 | 0 | 0 | 0 | 0 |
| Totals | 40 | 13 | 18 | 13 | 0 | 2 | 21 | 4 |
BATTING:
2B: McCarver,Eryn 1; Shuey,Taylor 1; Lipscomb,Bree 2; Reed,Hailey 1; McIntyre,Shanyn 1
3B: Shuey,Taylor 1
HR: McChesney,Kylie 1; Edwards,Remy 1; McIntyre,Shanyn 1
SH: Marshall,Tiyona 1; Edwards,Remy 1
BASERUNNING:
SB: Marshall,Tiyona 1; McChesney,Kylie 1
FIELDING:
E: McChesney,Kylie 1
Austin Peay (1-5)
| Player | AB | R | H | RBI | BB | SO | PO | A |
| --- | --- | --- | --- | --- | --- | --- | --- | --- |
| HOEG, Morgan 3b | 4 | 0 | 1 | 0 | 0 | 3 | 0 | 1 |
| BURROUGHS, Laurel 2b | 3 | 1 | 1 | 1 | 1 | 0 | 4 | 4 |
| GABLE, Christiana 1b | 4 | 0 | 0 | 0 | 0 | 2 | 9 | 1 |
| OLIVER, Savanna rf | 3 | 0 | 0 | 0 | 1 | 2 | 0 | 0 |
| GROVES, Chandler lf | 3 | 1 | 1 | 0 | 1 | 1 | 0 | 0 |
| AYALA, Natalie p | 0 | 0 | 0 | 0 | 0 | 0 | 0 | 1 |
| BLACKWOOD, Allie p | 2 | 0 | 1 | 0 | 0 | 0 | 0 | 2 |
| HILL, Alexis c | 3 | 0 | 1 | 0 | 0 | 1 | 3 | 0 |
| INAGAKI, Erica ss | 3 | 0 | 1 | 1 | 0 | 2 | 3 | 2 |
| BROWER, Courtney cf | 2 | 0 | 0 | 0 | 0 | 2 | 2 | 0 |
| Totals | 27 | 2 | 6 | 2 | 3 | 13 | 21 | 11 |
Box Score – Game 2
Miami (Ohio) 9 (5-2) vs Austin Peay 0 (1-6)
| | 1 | 2 | 3 | 4 | 5 | | | R | H | E |
| --- | --- | --- | --- | --- | --- | --- | --- | --- | --- |
| Miami (Ohio) | 7 | 1 | 0 | 0 | 1 | | 9 | 11 | 0 |
| Austin Peay | 0 | 0 | 0 | 0 | 0 | | 0 | 0 | 1 |
W: Edwards,Remy (2-1) L: NORRIS, Heather (0-2)
Miami (Ohio) (5-2)
| Player | AB | R | H | RBI | BB | SO | PO | A |
| --- | --- | --- | --- | --- | --- | --- | --- | --- |
| Marshall,Tiyona cf | 3 | 1 | 2 | 0 | 1 | 0 | 1 | 0 |
| McCarver,Eryn 2b | 4 | 1 | 1 | 0 | 0 | 0 | 1 | 0 |
| Shuey,Taylor dp | 3 | 1 | 1 | 1 | 0 | 0 | 0 | 0 |
| Lipscomb,Bree lf | 2 | 1 | 1 | 1 | 1 | 1 | 3 | 0 |
| Gliha,Kaitlyn 1b | 3 | 1 | 2 | 1 | 0 | 0 | 1 | 0 |
| Lee,Kat c | 3 | 2 | 2 | 0 | 0 | 0 | 9 | 0 |
| McChesney,Kylie ss | 3 | 1 | 1 | 0 | 0 | 1 | 0 | 0 |
| Jones,Jenna 3b | 3 | 1 | 1 | 4 | 0 | 0 | 0 | 0 |
| Busby,Tanya rf | 3 | 0 | 0 | 0 | 0 | 0 | 0 | 0 |
| Edwards,Remy p | 0 | 0 | 0 | 0 | 0 | 0 | 0 | 0 |
| Totals | 27 | 9 | 11 | 7 | 2 | 2 | 15 | 0 |
BATTING:
2B: Shuey,Taylor 1; Lipscomb,Bree 1; Lee,Kat 1
HR: Jones,Jenna 1
BASERUNNING:
SB: Marshall,Tiyona 2; McCarver,Eryn 1
Austin Peay (1-6)
| Player | AB | R | H | RBI | BB | SO | PO | A |
| --- | --- | --- | --- | --- | --- | --- | --- | --- |
| HOEG, Morgan 3b | 1 | 0 | 0 | 0 | 1 | 1 | 1 | 0 |
| DiBENEDETTO, Vinchen ph | 1 | 0 | 0 | 0 | 0 | 0 | 0 | 0 |
| BURROUGHS, Laurel 2b | 1 | 0 | 0 | 0 | 1 | 0 | 3 | 3 |
| GABLE, Christiana 1b | 2 | 0 | 0 | 0 | 0 | 0 | 5 | 0 |
| NORRIS, Heather p | 1 | 0 | 0 | 0 | 0 | 1 | 0 | 1 |
| HOOPER, Sidney p | 0 | 0 | 0 | 0 | 1 | 0 | 0 | 0 |
| GROVES, Chandler lf | 2 | 0 | 0 | 0 | 0 | 2 | 0 | 0 |
| OLIVER, Savanna rf | 1 | 0 | 0 | 0 | 1 | 1 | 1 | 0 |
| INAGAKI, Erica ss | 2 | 0 | 0 | 0 | 0 | 1 | 1 | 2 |
| PAVEL, Mel c | 2 | 0 | 0 | 0 | 0 | 1 | 3 | 1 |
| BROWER, Courtney cf | 2 | 0 | 0 | 0 | 0 | 2 | 1 | 0 |
| Totals | 15 | 0 | 0 | 0 | 4 | 9 | 15 | 7 |
Sections
Sports
Topics
Alexis Hill, Allie Blackwood, Amber Logemann, APSU, APSU Athletics, APSU Softball, APSU Sports, APSU Women's Softball, Austin Peay State University, Chandler Groves, Cheryl Holt Field, Clarksville TN, East Tennessee, Erica Inagaki, Governors Classic, Heather Norris, IP Fort Wayne, Lady Govs, Laurel Burroughs, Miami Ohio, Morgan Hoeg, Natalie Ayala, Ohio Valley Conference, OVC, Redhawks, Remy Edwards, Savanna Oliver, Sidney Hopper, South Dakota State, Syracuse, Wright State