APSU Sports Information

Martin, TN – UT Martin closed the game on a 10-3 run and pulled away from Austin Peay State University for a 67-61 verdict, Saturday night, in men's Ohio Valley Conference action in the Elam Center.
The loss was APSU's sixth straight and dropped it to 7-19 overall and 2-10 in the OVC. UT Martin improved to 16-9 overall and 8-4 in the OVC.
«Read the rest of this article»

Nashville, TN – A quail hunt for youth ages 10-16 has been scheduled for Saturday, February 28th near the Giles County community of Lynnville. The hunt is sponsored by the Tennessee Wildlife Resources Agency, Music City Quail Forever, and the Young Sportsman Foundation.
Participants must be ages 10-16, hunter safety certified, and have the appropriate licenses. If a participant does not have an adult to accompany her/him, mentors will be available to take participants on the hunt. In addition, individuals at least 18 years old are invited to serve as a mentor. «Read the rest of this article»
Austin Peay State University

Martin, TN – Despite excellent defensive pressure against Ohio Valley Conference leading scorer Ashia Jones, Austin Peay State University women's basketball team was undone by turnovers and poor shooting in Saturday's 91-63 loss to conference-leading UT Martin at the Elam Center.
«Read the rest of this article»
2 to 4 Inches of Snow Possible; Wind Chill from Zero to 10 below Zero
Nashville, TN – The National Weather Service in Nashville has issued a wind chill advisory, which is in effect from 3:00am to 9:00am CST Sunday for Clarksville-Montgomery County and all of Middle Tennessee.
A winter storm watch has also been issued. This winter storm watch is in effect from Sunday evening through Monday evening.
A wind chill advisory means that very cold air and strong winds will combine to generate low wind chills.
«Read the rest of this article»
APSU Sports Information

Clarksville, TN – Another late game rally pushed Austin Peay State University to a 3-1 victory against South Dakota State, Saturday, in the second day of the Governors Challenge at Raymond C. Hand Park.
The game evolved into a pitcher's duel between Austin Peay starter Jared Carkuff and South Dakota State's Chris Anderson.
«Read the rest of this article»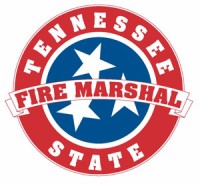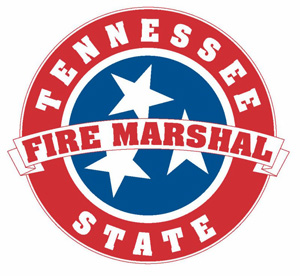 Nashville, TN – One of the primary causes of residential fire deaths and injuries for children under 10 is playing with a heat source, which includes lighters and matches. It's a nationwide problem that the Tennessee State Fire Marshal's Office hopes parents will address by following some simple safety tips.
"We urge parents to teach children at an early age about the dangers of playing with fire, to prevent child injuries, fire deaths and fire-setting behavior," said Tennessee Commerce & Insurance Commissioner Julie Mix McPeak. "If your child expresses curiosity about fire or has been playing with fire, calmly but firmly explain the dangers and that matches and lighters are tools for adults only." «Read the rest of this article»
Clarksville, TN – One of the fun experiences I have is researching odd facts on the Internet. I recently looked at some statistics on the "top 10 jobs in America." Here are a few bits of information I learned:
Lists vary on the top two jobs. Some say Surgeon and others say Anesthesiologist. Salaries for each range from roughly $175,000 to $185,000 on average. (Note: This means that some of these people make much more and some make much less.) At least one list stated that Investment Bankers were second. The most common list of the top 10 highest paying jobs follows. «Read the rest of this article»

Montgomery County, TN – Montgomery County Sheriff John Fuson and several of his staff came together Thursday night to inform citizens gathered at Olivet Free Will Baptist Church. Reverend Chris Camp began the meeting by thanking the Sheriff and the MCSO for all they do.
"Anytime I go to something (the Sheriff) is always there," Camp said, adding that he and his staff go "above and beyond" for the community.
«Read the rest of this article»
Commits to Visiting 10,000 Tennessee Teachers
Nashville, TN – Education Commissioner Candice McQueen on Friday kicked off a statewide tour of classroom visits where she plans to connect with 10,000 Tennessee teachers. The commissioner, whose tour began in her hometown of Clarksville, is committed to this goal as a way to listen and learn from Tennessee educators.
Commissioner McQueen visited three schools on Friday, two of which she attended herself growing up: Burt Elementary and Northeast High. She spent time with teachers, students, and administrators, listening to stories of their successes and challenges. «Read the rest of this article»
Clarksville, TN – First Advantage Bancorp (OTCQX: FABK), the holding company of First Advantage Bank, announced net income of $3.252 million for the year ended December 31st, 2014, up 6.0% from $3.068 million in 2013. Basic and diluted earnings per share were $0.86 and $0.80, respectively, compared to $0.78 and $0.73, respectively, in 2013.
Net income for the fourth quarter 2014 was approximately $1 million compared to $1.2 million for the fourth quarter of 2013. The decrease in net income was primarily attributed to lower mortgage-related fee income. «Read the rest of this article»