2 to 4 Inches of Snow Possible; Wind Chill from Zero to 10 below Zero
Nashville, TN – The National Weather Service in Nashville has issued a wind chill advisory, which is in effect from 3:00am to 9:00am CST Sunday for Clarksville-Montgomery County and all of Middle Tennessee.
A winter storm watch has also been issued. This winter storm watch is in effect from Sunday evening through Monday evening.
A wind chill advisory means that very cold air and strong winds will combine to generate low wind chills.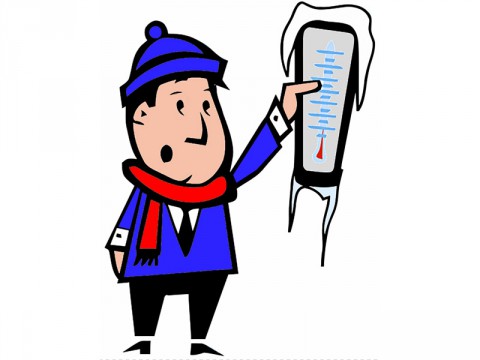 This will result in frost bite and lead to hypothermia if precautions are not taken. If you must venture outdoors, make sure you wear a hat and gloves.
A winter storm watch means there is a potential for significant snow, sleet, or ice accumulations that may impact travel.
Continue to monitor the latest forecasts.
Timing. – Below zero wind chills Sunday morning…snow accumulations Sunday night through Monday night.
Accumulations – 2 to 4 inches of snow…with locally higher amounts possible.
Wind Chill Values – From zero to 10 below zero.
Main Impact – Very cold wind chills may lead to frostbite on unprotected skin. Accumulating snow may cause hazardous travel conditions across the area.
Other Impacts – Slight chances for sleet and/or freezing rain may mix in with the snow mainly south of Interstate 40 and west of Interstate 65 Sunday night into the day Monday. Chances for light snow may linger into Tuesday, especially for areas near the Cumberland Plateau.
Counties Affected
Bedford County, Cannon County, Cheatham County, Clay County, Coffee County, Cumberland County, Davidson County, De Kalb County, Dickson County, Fentress County, Giles County, Grundy County, Hickman County, Houston County, Humphreys County, Jackson County, Lawrence County, Lewis County, Macon County, Marshall County, Maury County, Montgomery County, Overton County, Perry County, Pickett County, Putnam County, Robertson County, Rutherford County, Smith County, Stewart County, Sumner County, Trousdale County, Van Buren County, Warren County, Wayne County, White County, Williamson County, and Wilson County.