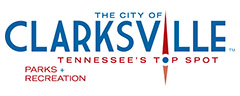 Clarksville, TN – The Fort Defiance Interpretive Center's living history event to commemorate the 153rd anniversary of the Surrender of Clarksville has been cancelled.
The event, originally scheduled for Saturday, February 21st at 10:00am will not be rescheduled.
The surrender of Clarksville was a significant event in our Civil War history.
Once Fort Defiance and the city fell, there was nothing to stop Union gunboats from capturing Nashville, which was the first Confederate state capital to fall to the North.
Upon the surrender, the citizens of Clarksville endured four years of Union occupation.
About the Clarksville Parks and Recreation Department
The mission of the Clarksville Parks and Recreation Department is to provide a variety of positive recreational experiences to enhance life values for individuals, families, and our diverse culture.
To learn more, visit www.cityofclarksville.com, like us on Facebook, or call 931.645.7476