Longest streak of gas price increases in over a year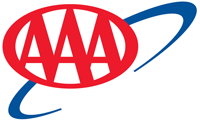 Tampa, FL –  Gas prices jumped another 4 cents last week. The current national average price for a gallon of regular unleaded is $2.29. Motorists are now paying 26 cents more a gallon since prices hit a low of $2.03 on January 26th.
"It's common this time of year to see an increase at the pump," said Josh Carrasco, spokesman, AAA – The Auto Club Group. "Refineries are conducting their annual spring maintenance, which causes prices to rise due to tightening of supply."
Gas prices normally rise between 30-50 cents during the spring as refineries conduct seasonal maintenance.
This is one of two times a year refineries do maintenance on their equipment in order to prepare to switch from winter-blend to summer-blend fuel, as required by the Environmental Protection Agency.
The price at the pump increased by 5 cents in Georgia this week. Motorists in Florida and Tennessee saw only a slight rise, as gasoline crept up 1 cent.
"The decline in gas prices we saw earlier in the year was great for consumers, but couldn't last forever," said Carrasco. "While recent increases could create concern, motorists should be relieved to know that gas prices are still more than $1.00 cheaper than this time last year
The price of West Texas Intermediate (WTI) crude oil closed at $50.81 on the NYMEX Friday, down $1.86 a barrel from the week before. The Energy Information Administration predicts a barrel of WTI will average $55.02 in 2015, well below the 2014 average of $93.26. The EIA also forecasts the price of gas will average $2.33 in 2015, saving the average household $750.00 in gasoline spending.
Current and Past Price Averages
Regular Unleaded Gasoline
| | | | | | |
| --- | --- | --- | --- | --- | --- |
| | Sunday | Saturday | Week Ago | Month Ago | Year Ago |
| National | $2.293 | $2.280 | $2.250 | $2.041 | $3.394 |
| Florida | $2.331 | $2.327 | $2.315 | $2.108 | $3.451 |
| Georgia | $2.233 | $2.227 | $2.176 | $2.001 | $3.277 |
| Tennessee | $2.122 | $2.121 | $2.111 | $1.899 | $3.191 |