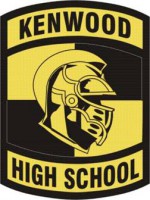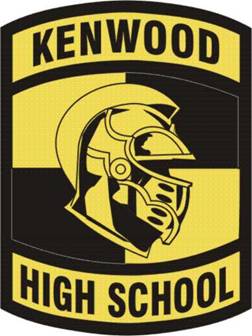 Clarksville, TN – The Mount Juliet Golden Bears rallied in the fourth quarter to overcome an eight-point deficit and slay the Kenwood Knights, 48-45, in the Region 5-AAA tournament quarterfinals Tuesday night at Kenwood High School.
After outscoring the Bears 11-7 in the third quarter, the Knights went into the final quarter with a 37-29 lead. However, the Knights made just one field goal in the fourth quarter. Their only other points in the last eight minutes came from 6-of-10 shooting at the free throw line.
While the Knights offense plummeted, the Bears surged with 19 total points. Christian Bell started the Bears rally with back-to-back 3-pointers that cut the Knights lead to two points, 37-35, with five minutes left in the game.
Another 3-pointer made by Tyler Falkenberry with 1:16 left on the clock had the Bears trailing by only one, 43-42. Afterwards, two missed Knight's free throws resulted in a rebound by Bell and layup by Austin Brown to give the Bears a 44-43 lead with less than a minute left in the game.
Matthew Norl quickly answered for the Knights and put them back up by one. But, they did not stop Trey Pruitt from making what would end up to be the game winning basket on the other end with 17 seconds remaining.
The Knights had a chance to tie or win the game. They had possession on their end of the court, but were called for a traveling violation and turned over the ball with five seconds left in the game. They fouled Bell, who made two free throws for the Bears, and got the ball back with just enough time for Tyree Boykin to get past half court and launch a long shot…that missed.
Bell scored eight of his total 11 points in the fourth quarter. He was second to Brown who led all scorers with 15 points. Norl led the Knights with 14 points. Boykin scored 12.
The Knights shot 1-of-5 from the field and were outscored 8-19 in the last quarter. They also committed four turnovers. The Golden Bears shot 6-of-7 from the field and 4-of-4 from the free throw line in the fourth quarter.
The loss ends the Knights (18-10) season. The Bears (15-15) advanced to the Region 5-AAA semifinals where they are scheduled to play at home against the Northwest Vikings at 3:00pm.
Box Score
Mount Juliet 48, Kenwood 45
| | | | | | |
| --- | --- | --- | --- | --- | --- |
| | 1 | 2 | 3 | 4 | Final |
| Kenwood Knights | 17 | 9 | 11 | 8 | 45 |
| Mount Juliet Golden Bears | 12 | 10 | 7 | 19 | 48 |
Kenwood
Matthew Norl 14, Tyree Boykin 12, Angel Hall 7, DeAndre Radcliffe 5, Keith Dowlen 5, Andre Clifton 2.
Mt. Juliet
Austin Brown 15, Christian Bell 11, Tyler Falkenberry 8, J.R. Sanders 7, Trey Pruitt 7.