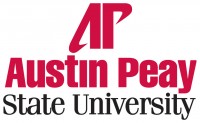 Clarksville, TN – Jackie Quaid, a notorious jewelry thief, showed up in a Springfield, Missouri, pawn shop last summer, looking to unload a few rings and necklaces. Minutes before she arrived, a law enforcement officer had stopped by the store to show customers her picture on a wanted poster.
When the blond crook stepped into the shop that afternoon, several people did a double take.
Emmy Award-winning journalist John Quin?ones was fascinated by what the customers did next.
One man immediately called the law enforcement officer while another used his truck to block Quaid's car from driving away.
For the last several years, Quin?ones' "Primetime" series, "What Would You Do," has used hidden cameras to examine the split-second ethical decisions people make. At 7:00pm on March 4th, he will visit Austin Peay State University's Clement Auditorium to share his insights into human nature with his presentation, "What Would You Do? Changing Ethics in America."
The event, which is part of APSU's 2015 Unity Celebration, is free and open to the public, and a book signing will follow.
In the July episode that featured an actress playing the thief named Quaid, Quin?ones wondered if gender was a factor in how the customers reacted. He decided to set up a similar scenario, but with a man playing the part of the thief this time. The individuals in the pawnshop acted the same way they had with the female suspect and called the police.
As the ABC network's first Latino correspondent, Quin?ones has spent his nearly 30-year career covering international stories such as the Chilean Mining Disaster and the U.S. invasion of Panama. He is the recipient of seven Emmy Awards, a World Hunger Media Award and the International Reporting and Robert F. Kennedy Prize.
For more information on his talk, contact the APSU Office of Student Life and Engagement at 931.221.7431 or .