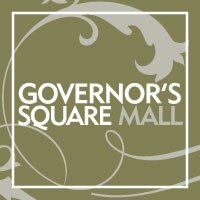 Clarksville, TN –  He's good at inspiring smiles and great at capturing memories. The warm and fuzzy Easter Bunny will be at Governor's Square Mall daily starting Saturday, March 7th through Saturday, April 4th for photos and free hugs.
The Easter Bunny will be located in Center Court. From 10:00am – 12:00pm on Saturday, March 7th there will be free face painting by Bobo the Clown and fun hands-on-science experiments featuring eggs provided by Mr. Bond and the Science Guys.
Photos begin at 10:00am. Children 12 and under who visit with the Easter Bunny will receive a special treat courtesy of Mr. Bulky Treats & Gifts!
There will be two photo sessions for families of children with special needs that will take place prior to the mall opening to the public from 9:00am-10:00am on Saturday, March 14th and Saturday, March 21st. No reservations are required for these photo times.
Guests are asked to enter through the main entrance to participate.
Breakfast with the Easter Bunny sponsored by The Deli and The Party Shop will be held on Saturday, March 28th at 9:00am. Comedy ventriloquist Ken Karter will be entertaining kids during the pancake breakfast and guests will have a chance to visit with the Bunny during the event.
Tickets are $5.00 and are available at The Deli through March 25th. Tickets are required for guests 1 and up. Personal photos are permitted. Professional cameras are not permitted. Each child in attendance will receive a Captain McFinn & Friends coloring book!
Easter Bunny Set Hours:
Monday – Saturday, 10:00am – 8:00pm.
Sunday, 12:00pm – 6:00pm.
*Break times may vary. See set for details.