Austin Peay Sports Information

Clarksville, TN – Austin Peay State University's baseball team opened Ohio Valley Conference action with a doubleheader sweep of Eastern Illinois, Sunday, at Raymond C. Hand Park. The Govs won the opener 11-5 before returning to post a 6-3 victory in the nightcap.
Austin Peay and Eastern Illinois are scheduled to conclude their three-game OVC series with a 1:00pm, Monday contest.
«Read the rest of this article»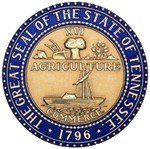 Nashville, TN – Over the last several weeks, state departments have presented their budget proposals to the various legislative committees within the House.
The presentations allow legislators to hear directly from executive branch officials and get important questions answered before voting on the overall state budget, which is typically one of the last items of business before the General Assembly adjourns for the year. «Read the rest of this article»
APSU Sports Information

Clarksville, TN – Lingering effects of last week's ice and snow on Cheryl Holt Field have forced Austin Peay State University's softball team to cancel its scheduled Monday doubleheader versus Cleveland State.
«Read the rest of this article»

Nashville, TN – The Tennessee Department of Safety and Homeland Security Commissioner Bill Gibbons appeared before the House Finance, Ways and Means Committee this week to present their budget request, which includes funding for the Tennessee's Highway Patrol (THP).
The THP is the first state law enforcement agency in the nation to use predictive analytics to deploy resources in the best possible way to prevent tragedies on Tennessee roadways. «Read the rest of this article»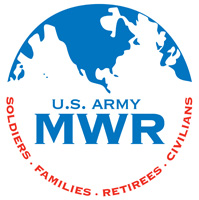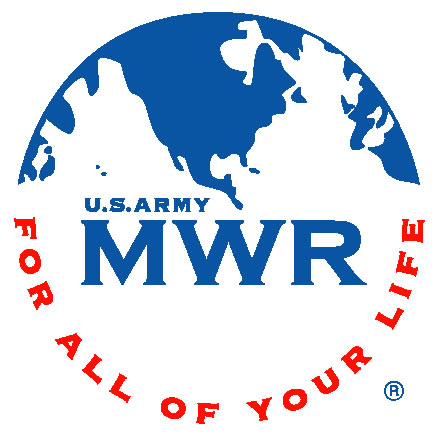 Fort Campbell, KY – Air Assault Auto will hold an Abandoned Vehicle & MWR Equipment Open Bid Auction on March 14th at the lot located on the corner of 5300 Airborne Street & Tennessee Avenue. Registration begins at 8:00am and the auction starts at 9:00am.
Everyone must have cash or a credit card and be at least 18 years of age to receive a paddle for bidding and to place a bid.
No one under the age of 12 will be allowed to attend. Please do not bring babies, toddlers, strollers, carriers, and pets. There will be no exceptions to these policies. «Read the rest of this article»
Nashville, TN – The 2015 Children's Advocacy Days will be March 10th-11th at War Memorial Auditorium. The event gathers child advocates from across the state to learn more about policies related to children and meet with state leaders. The theme of the 2015 Children's Advocacy Days is "Everyday Superheroes…Every Day!" and celebrates the efforts of those who work every day to make Tennessee children's lives better.
Dr. Kenneth Minkoff of Harvard University will speak on Wednesday. He is one of the nation's leading experts on integrated treatment of individuals with co-occurring psychiatric and substance (dual diagnosis) disorders.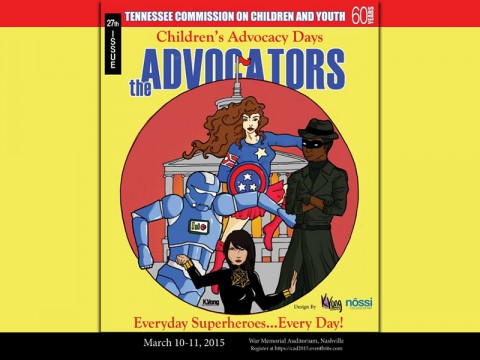 «Read the rest of this article»
Clarksville, TN – In only 60 seconds fire can engulf your home.
Think about it. You have one minute between safety and disaster in case of a major home fire.
Do your children know what to do? Do you have a plan for getting out? Is there a fire escape ladder in your child's bedroom or your bedroom if they are on the second, third or fourth floor of your home? Do you have a fire extinguisher beside your kitchen stove? Have your children learned to "stop, drop and roll" in case their clothes catch on fire? Do you have smoke alarms throughout your home? Are the batteries working in your smoke alarms? Do your children know how to call 911 in case of fire or other real emergency? «Read the rest of this article»
Austin Peay Sports Information

Jacksonville, FL – Austin Peay State University women's golf team has escaped the winter weather of Clarksville to participate in its first spring golf action, the North Florida Intercollegiate, Monday and Tuesday, at the Jacksonville Golf and Country Club.
«Read the rest of this article»
How Three Simple Questions Can Lead To A Happier Retirement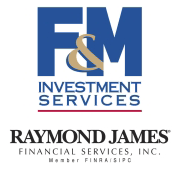 Clarksville, TN – There's a shift happening when it comes to thinking about – and planning for – retirement. Today's retirement is bigger, broader and longer than at any other time in history.
You've likely spent time thinking about the fun stuff you'd like to do when you first retire, but probably haven't delved into the details of daily living as you age.
Things like going to a friend's house for a dinner party and picking up a bottle of wine beforehand or perhaps, choosing just the right birthday card for your niece and sending it on time.
«Read the rest of this article»

Clarksville, TN – The weekly Clarksville Parks and Recreation Department Recreation Report provides Clarksvillians with a glimpse at the activities and events that are available from the Parks and Recreation Department for them to enjoy together as a family.
This weeks highlights include: 50K Tree Day, Homeschool Swim Day, Book Signing, Wettest Egg Hunt, and Spring Eggstravaganza.
«Read the rest of this article»