Clarksville, TN – Early this morning, February 10th, 2015 at 12:11am, the Clarksville Police Department responded to an Aggravated Assault at the 100 block of Chapel Street.
The victim stated while having a conversation with his friend Tommie McCullum, he and Mr. McCullum got into an argument. The victim advised the argument turned physical in the living room, and that is when Mr. McCullum pulled out a small pocket knife from his pocket and started stabbing the victim.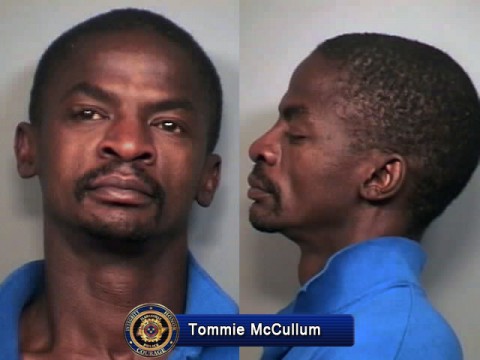 Before CPD Officers arrived, Mr. McCullum fled the scene on foot.
A CPD K-9 Unit and other CPD Officers ran a track but were unable to locate Mr. McCullum. The victim advised that Mr. McCullum still had the knife in his possession when he fled from the scene.
The victim was transported by EMS to Gateway Medical Center and then to Vanderbilt University Medical Center with non-life threatening injuries. A warrant was secured for Tommie McCullum with the charge of Aggravated Assault and a BOLO for an attempt to locate Mr. McCullum was issued through NCIC.
If anyone can locate Tommie McCullum, please call the CrimeStoppers TIPS Hotline at 931.645.TIPS (8477).