Austin Peay Sports Information

Clarksville,TN – Austin Peay State University's offense was held to a season-low five hits and lost the opening game of its Ohio Valley Conference series against Jacksonville State, 8-2, Saturday night at Raymond C. Hand Park.
«Read the rest of this article»
APSU Sports Information

Howey-In-The-Hills, FL – El Campeón Course at the historic Mission Inn Resort and Spa got the best of the Austin Peay State University men's golf team during the first day of the Mission Inn Spring Spectacular, Saturday.
«Read the rest of this article»
Program to recognize communities that show commitment to healthy living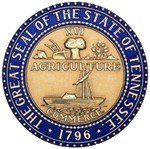 Nashville, TN – Tennessee Governor Bill Haslam and Governor's Foundation for Health and Wellness CEO Rick Johnson, joined by representatives from nine cities and counties across the state, today launched Healthier Tennessee Communities, a coordinated initiative supporting physical activity, healthy eating and tobacco abstinence at the local level.
The Governor's Foundation for Health and Wellness has focused on developing and introducing effective tools for individuals, workplaces and faith congregations.
«Read the rest of this article»
Austin Peay Sports Information

Clarksville, TN – Austin Peay State University women's tennis team was extremely close to earning its first Ohio Valley Conference win of the season against Southeast Missouri, Saturday, at the Austin Peay Indoor Tennis Center.
Despite a solid performance in doubles play, the Lady Govs fell to the Redhawks, 4-3.
«Read the rest of this article»

Clarksville, TN – United Southern Bank (USB) is proud to announce the addition of Jeannette Williams to the staff of USB Wealth Management. She comes to USB with 13 years of Financial Service experience.
Williams started her financial career with an independent Wealth Management firm and continued with John Hancock Financial Services in Sarasota Florida and most recently with First Advantage Bank in Clarksville, TN.
«Read the rest of this article»
Battle of the Bulge seminar at Clarksville Train Station on Tuesday, March 17th, 2015, at 4:00pm
Clarksville, TN – On December 16th, 1944, the German Army launched a desperate offensive designed to split the Allied armies in two and capture the strategic supply port of Antwerp, Belgium. This offensive has come to be known as the Battle of the Bulge.
We are now in the midst of the 70th Anniversary of that offensive and historians from the Clarksville area including history faculty from Austin Peay State University will take part in presenting a series of programs that will educate, inform and enlighten the public as to the importance of this offensive. A highlight of one seminar will be actual World War 2 veterans that served in the Bulge fighting.
«Read the rest of this article»
Sun destinations are travelers' top getaways following harsh winter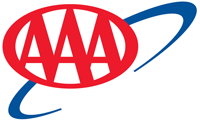 Tampa, FL – Warm destinations offering fun-filled activities for families will experience the largest influx of travelers this spring season. Florida has three of the top 10 most popular city destinations, including Orlando at number one.
Sunny, beach destinations in California and South Carolina also rank high on the list, followed by ever-popular vacation destinations Washington, D.C., New York City, Seattle and San Francisco. «Read the rest of this article»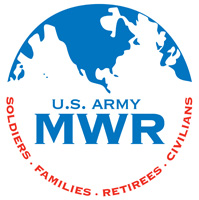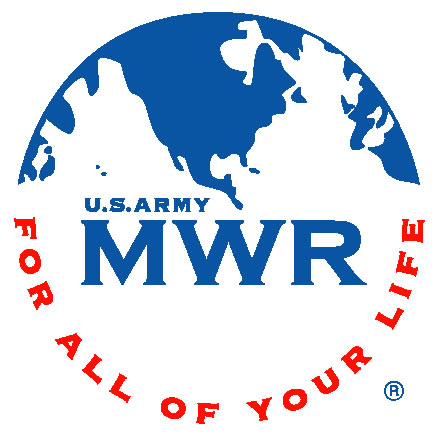 Fort Campbell, KY – Don't spend your holiday in the kitchen. Let The Smokehaus cook it for you!
Your meal will include your choice of a 10-12lb smoked turkey or 4lbs of sliced ham, 24oz each of mashed potatoes, green beans and cornbread dressing, your choice of 24oz of turkey gravy or ham gravy, 16oz of cranberry relish, and 12 dinner rolls.
All items are also available ala carte.
«Read the rest of this article»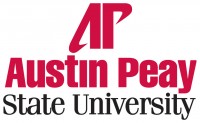 Clarksville, TN – On a gray January afternoon, Ihab Habib, Austin Peay State University associate professor of construction engineering technology, traveled to Nashville to inspect an elaborate waterslide. The slide's designers—fifth grade students at Croft Middle School—crowded around Habib, eager to explain the intricacies of their project.
"It was exciting for the students to design different slide structures and compete among one another," Habib said. «Read the rest of this article»

Fort Campbell, KY – On July 2nd, 2014 in the barracks off Tennessee Avenue, Clarksville resident Dorlisha White was sexually assaulted and raped by an active duty soldier.
The Clarksville Police Department and District Attorney advised Dorlisha that they did not have jurisdiction on Fort Campbell and could not help. CID performed the initial investigation.
«Read the rest of this article»