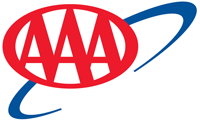 Tampa, FL – The national average price for a gallon of regular gasoline remained relatively stable last week. However, prices in the southeast fell as much as a nickel. In the past week, the average price for gas dropped 2 cents in Florida, 5 cents in Georgia, and 4 cents in Tennessee.
"Gasoline production is especially high this time of year, and is outpacing demand, which is driving gas prices lower," said Mark Jenkins, spokesman, AAA – The Auto Club Group. "Meanwhile, domestic oil production remains at an all-time high, which also helps keep a lid on the price of oil and gasoline. In fact, oil production is so high, some analysts believe oil prices could fall into the 30s this year, which could force gas prices back down to levels we saw earlier this year."
The price for a barrel of WTI oil is more than $60.00 cheaper than the peak price of $107.26 last year.
Oil prices settled as low as $43.46 last week, before finishing the week at $45.72 Friday – an increase of 88 cents compared to week before.
The average price for a gallon of gasoline is $2.43 in Florida – 2 cents cheaper than last week, 10 cents more than a month ago, but $1.13 less than last year. In Georgia the average price is $2.22 – 5 cents less than last week, 1 cent less than a month ago and $1.15 cheaper than a month ago.
Tennessee's average price is $2.15 – 4 cents cheaper than last week, 3 cents more than last month and $1.14 less than this time last year.
Current and Past Price Averages
Regular Unleaded Gasoline
| | | | | | |
| --- | --- | --- | --- | --- | --- |
| | Sunday | Saturday | Week Ago | Month Ago | Year Ago |
| National | $2.424 | $2.424 | $2.429 | $2.293 | $3.523 |
| Florida | $2.430 | $2.432 | $2.453 | $2.331 | $3.558 |
| Georgia | $2.224 | $2.231 | $2.272 | $2.233 | $3.374 |
| Tennessee | $2.152 | $2.156 | $2.194 | $2.122 | $3.289 |