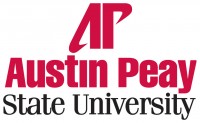 Clarksville, TN – In 2006, Jay Ladin, a married father with three children, left Yeshiva University, where he worked as the Gottesman professor of English. Fifteen months later, Ladin returned as Joy, the first openly transgender employee at an Orthodox Jewish institution.
Ladin had struggled with her male identity throughout her life—attempting suicide twice by the time she was 10—but as a young boy, she found comfort in her Jewish faith. In a 2013 interview with the Peabody Award-winning podcast "On Being," she said she experienced a powerful connection with the Torah's one genderless character—God.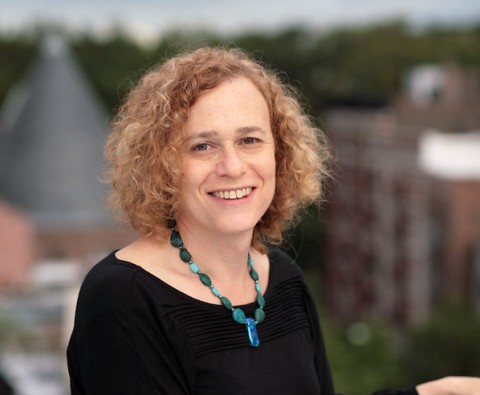 "Despite the male pronouns, God doesn't have a body," she said. "And when I was a kid, that was a very powerful, not really articulated, sense of connection I had, because I had male pronouns but I didn't feel I had a body."
At 1:00pm on April 16th, Ladin will delve deeper into this subject with her lecture "Second Genesis: the Transformation of Gender," during the Austin Peay State University Asanbe Symposium. The lecture will take place in room 303 of the Morgan University Center, and a panel discussion, titled "Trans-identities in Social and Institutional Spaces," will follow at 2:30pm.
During her talk, Ladin will ask attendees to "consider how the unprecedented recognition of diversity of gender identity and expression we are seeing in recent years relates to and challenges traditional understandings of gender."
The symposium, sponsored and organized by the APSU Department of Languages and Literature, was established 20 years ago in memory of Dr. Joseph Asanbe, who was the first professor of African and African-American literature at APSU.
The event is co-sponsored by the APSU Office of Academic Affairs, the APSU Diversity Committee, the APSU African-American Studies Program, the APSU International Studies Program, the APSU Women's and Gender Studies Program, the APSU Honors Program and the APSU Wilbur N. Daniel African American Cultural Center.
Ladin is a nationally known author and scholar, having published numerous poems and essays, and five books of poetry: "Coming to Life" (named "one of the five most important Jewish poetry books of 2010" by The Forward), "Psalms," "Transmigration" (2009 Lambda Literary Award finalist), "The Book of Anna" and "Alternatives to History."
She is also the author of "Who Will Be: A Woman Caught in the Act of Becoming," a forthcoming collection of autobiographical essays on gender transition, and a critical study, "Soldering the Abyss: Emily Dickinson and Modern American Poetry."
The Asanbe Diversity Symposium is free and open to the public.
For more information, contact the APSU Department of Languages and Literature at 931.221.7891